Communities in Hunza sensitized on child rights by USAID, CEENA Health & Welfare Services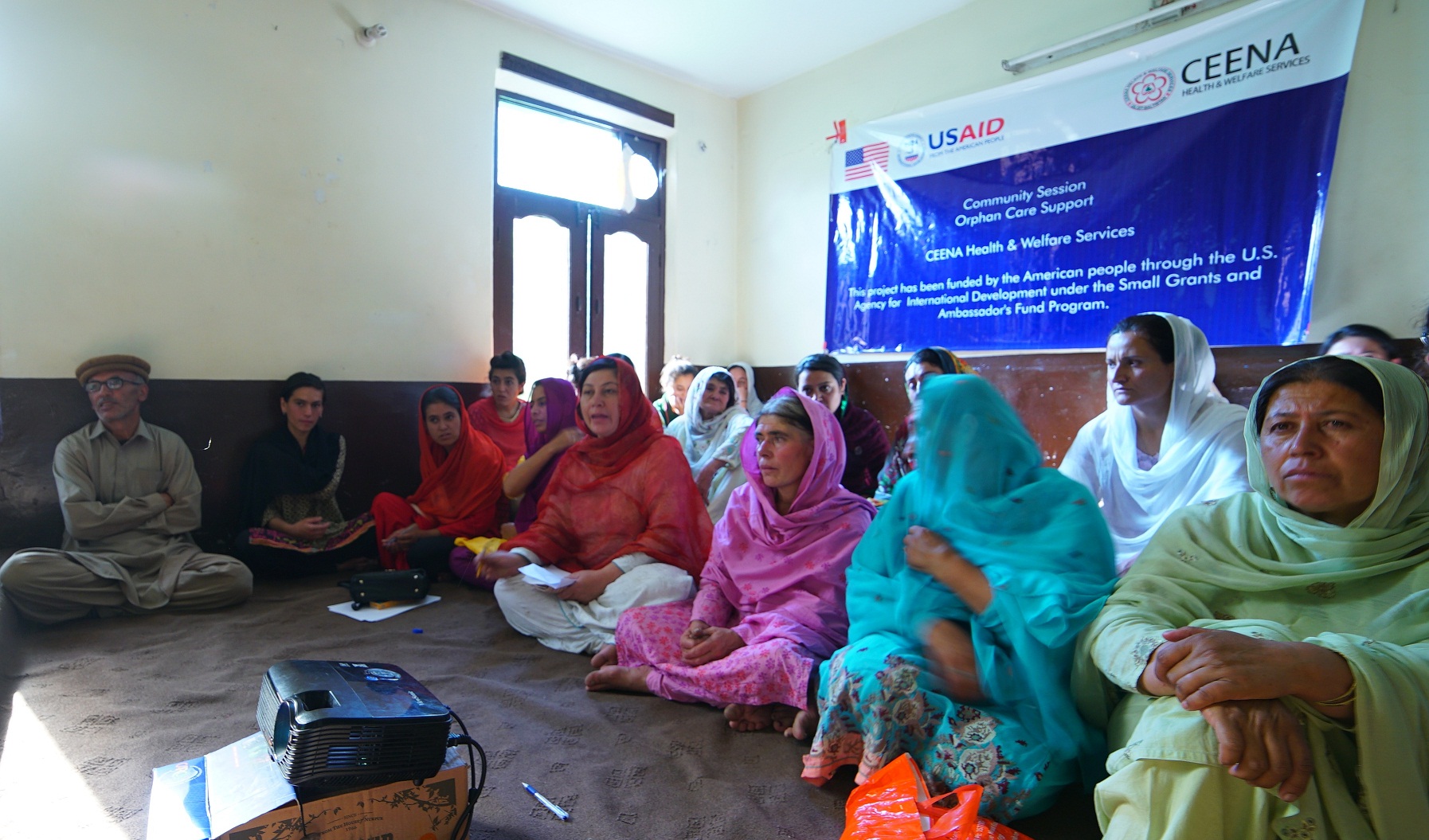 Hunza: CEENA Health & Welfare Services held two awareness-raising sessions on vulnerable children's rights and issues for communities in Karimabad and Gulmit in district Hunza under its USAID Small Grants & Ambassador's Fund Program-supported project Orphan Care Support.
CEENA held the sessions in collaboration with Local Support Organizations (LSO) in both villages in an effort to extend its outreach to the grassroots level. Both sessions were attended by a large number of men and women. The communities were made aware of problems and threats faced by disadvantaged children such as children from ultra-poor families, orphans, abandoned babies and children suffering from mental and emotional issues.
The participants were also informed about the work being done under Orphan Care Support through the assistance of USAID not only for the educational support of children but also for the skills development and economic empowerment of youth, particularly girls and women through trainings in Early Childhood Development and tailoring which are currently being availed by more than 60 trainees.
Community members took active part in the discussion that followed the talk given by Project Manager Orphan Care Support Ms Shahana Shah. They indicated that the major source of stress on children in their area was not poverty but rather excessive academic competitiveness. They also expressed their intention to take proactive measures in personal and professional capacities to help children. Members of the LSO committed to further spread the awareness they had gained.
LSO representatives thanked CEENA and USAID for holding the awareness session in their area and expressed their hope for continued organizational collaboration and networking for welfare and development in GB.