Teenage Pregnancy: Understanding the Risks and How to Control Them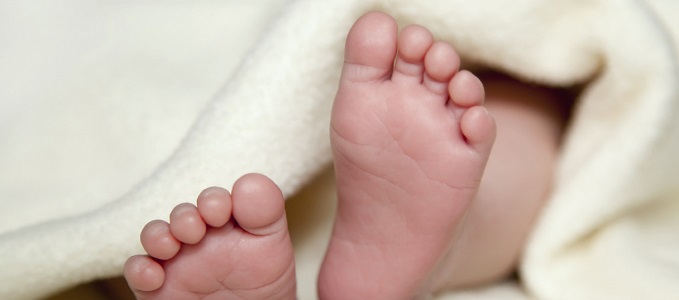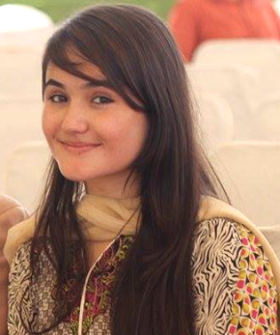 Teenage pregnancy refers to an adolescent girl becoming pregnant between the ages of 13 and 19 years, or before she becomes an adult. The point that matters here is — at what period are young girls physically and psychologically developed to bear and rear children?
During my clinical rotation in a psychiatric hospital in Karachi, I encountered a 19-year-old female patient who was diagnosed with postpartum psychosis and depression. On investigating the actual cause of her current condition, she stated, "After getting pregnant, I suffered from my own negative thoughts and emotions which I can't express. I don't know what happened to me."  She vocalized that she had wanted to study further after matriculation, but her father had forced her to get married at a very young age — an age where she had been dependent on her own family; suddenly, she had been given the responsibility to care for a new family. Her situation motivated me to bring the issue forward and create public awareness.
Teenage pregnancy introduces many challenges into a woman's life and carries additional health risks for both the mother and the baby, as teenage itself causes many hormonal and psychological changes. Pregnancy at this age further deteriorates hormonal balance. Moreover, at this age, a teen's body is still fragile and her reproductive system has only just started to develop and function properly. Thus, bearing and giving birth to a child in this age is physically and mentally depressing for the young mother.
Besides an immature reproductive system, studies also report that these girls often do not get prenatal care; lack of support, isolation from peers, and the attitudes of family and community members put them at a high risk of postnatal depression as compared to older women.
Teenage pregnancies are thus widely recognized as a public health issue among most countries due to their high prevalence, and their rates vary from country to country. Using records from the Pakistan demographic and health survey for 2006-07, the authors reported that over 50% of the girls in Pakistan get married before they turn 20. The main reason behind such teenage marriages is the usual suspects: most child brides have no formal education and they mostly belong to the rural areas of Pakistan where the literacy rate is low.
According to a report from Dawn News (2013) in Pakistan, the Sindh Assembly passed the Sindh Child Marriage Restraint Bill to prohibit the marriage of children younger than 19 years. Under this bill, it was stated that those who oppose this rule would be punished with three years in prison. Later, however, the bill came under controversy by The Council of Islamic Ideology (CII) which insisted that the prohibition of underage marriage was un-Islamic and unfair, and due to this reason it was not further continued.
According to WHO, approximately 16 million young girls from 15 to 19 years old give birth each year, making up about 11% of worldwide numbers. Furthermore, the U.S has been found to house the highest rate of teenage pregnancies as well as high rates of sexually transmitted diseases, human immunodeficiency virus (HIV) and acquired immune deficiency syndrome (AIDS) (D'angelo, Gilbert, Rochat, Santelli, & Herold, 2004; focus adolescent service, 2008).
Some teens become pregnant due to peer pressure and lack of understanding of the consequences of this act. According to Kaiser Family Foundation it was mentioned that 29% of pregnant teens reported that they were pressurized to have sex and 33% proceeded because of fear and rejection. Teenagers who do not have adequate knowledge of sex and use of contraception also end up with a teenage pregnancy. Consequently, owing to lack of knowledge, these individuals are unable to decide whether or not to engage in a sexual activity that may impact their life.
The media and modern film industry also play a main role in encouraging teenagers to engage in sexual activities. This also increases the chance of other sexually transmitted diseases and may lead to morbidity and death.
In addition, developing countries often perpetuate customs and traditions that lead to early marriages, which in turn cause psychological issues for the young mother. Poverty, exposure to abuse, and violence also contribute to teenage pregnancy.
Teenage pregnancy is a challenging issue as teenagers generally lack the skills of handling pregnancy and motherhood. This impacts not only the parent but also the baby; their baby is more likely to be born with a low birth weight, have birth defects, be born prematurely, etc.
According to Center for Disease Control and Prevention, it has been noted that babies born to teenagers face medical and behavioral issues with weak intellectual development. Too often, teens do not get sufficient care and suffer through complications such as anemia, high blood pressure, placental problems, premature birth of the child, and many more. Ongoing healthcare is very essential to protect the mother and baby from such conditions.
If a teenager becomes pregnant but does not want the baby, then she may also suffer through an emotional crisis which may lead to self-harming behaviors and self-abortion of the baby, and she may also harbor a fear that having the baby will negatively affect her life and hesitate about the future. The girl may further discontinue her education if she leaves the school and decides to care for the baby full-time following her pregnancy. Fluctuating hormones related to pregnancy, inability to handle negative emotions, and the negative reactions of others often culminate in depression. She may also suffer through financial difficulty if the parents cannot bring in a good income or get divorced, and will struggle to fulfill basic needs of life after having a baby.
Young, pregnant teenagers have also been seen to have low self-esteem. They experience a negative attitude towards themselves. This instability is due to their emotional and cognitive development in the absence of their maturity. According to Hardy and Landry (2000), immaturity of teenagers is a crucial reason behind teenage pregnancy.
Similar to everyone else, these teenagers also need love, care and respect. To prevent teenage pregnancies, it is important for parents to establish behavioral principles and values that will guide their children. The child-parent relationship matters immensely in a discussion about sex education. Abortion is not and cannot be the solution of teenage pregnancy, but working together and finding a solution for problems gives teens the confidence to discuss serious subjects with their parents, including the topic of sexuality which they find particularly interesting.
They experience changes in their bodies at this age and have no control over their emotions and sensations. So, as student nurses, it is our responsibility to teach good parenting skills at the community level, as well as human maturation, consequences of unplanned pregnancies and responsibilities after becoming a mother at an early age.
It is also important for educators to organize awareness programs on sexuality and appropriate versus inappropriate relationships to reduce teenage pregnancies. This will be a helpful to enhance knowledge, improve behavior and protect youngsters from unhealthy relationships. This knowledge will help them to think and plan for the future and to refrain from inappropriate behaviors that would otherwise put their future at risk. Appropriate methods of counseling and planning must also be employed for individuals who become pregnant as teenagers or suffer any sexually transmitted illnesses.
According to Wright et al., (1998), it is stated that it is very important for programs to follow the below-mentioned points in order to reach the goal of preventing teen pregnancies:
Improve the quality of young people's relationships, mainly in reducing anxiety and dissatisfied sexual behaviors.
Reduce the occurrence of unsafe sex.
Reduce the rate of unwanted pregnancies.
A study from the Maternal and Child Health Journal published in 2014 found that teenage mothers have increased stress levels from parenting and are at high risk of postpartum psychosis. Pregnant and parenting teenagers also face stigma and shame from society instead of being granted complete human rights like other individuals. As healthcare professionals, it is important to encourage, appreciate, and communicate with teens suffering from mental health issues such as depression, postpartum psychosis, etc.
In conclusion: there are many factors contributing to teenage pregnancy, such as peers manipulating them into have sex even when they do not understand the eventual consequences of this step. Teenage girls who get insufficient or no guidance from their parents lack knowledge about sex, are unable to make informed decisions and thus end up engaging in sexual activities which later alter the course of their life. Sexual abuse and rape is also a primary factor due to which unplanned teenage pregnancies may occur, while teens who are involved in alcoholism and drug addictions may also suffer through unpredictable pregnancy. Our responsibility as healthcare professionals is to teach and organize awareness programs among the communities of underprivileged areas, in the context of parent-child interactions, sexual maturation, appropriateness of relationships and the consequences of early pregnancies. Establishing friendly communication with youngsters and supporting them in every step of life will improve their decision-making in forming appropriate relationships and will enhance their self-esteem so as to enable them to resist such acts.
Originally posted HERE