GILGIT: The Election Commission of Gilgit-Baltistan on Tuesday suspended the membership of 25 members of the Gilgit-Baltistan Legislative Assembly (GBLA) for failing to submit their assets and liabilities.
The members suspended by the EC include 6 ministers, Speaker GBLA Fida Muhammad Nashad, Opposition Leader Haji Shah Baig, Chairman Public Accounts Committee Sikandar Ali and chairmen of other 6 standing committees. The ministers include Dr. Muhammad Iqbal, Akbar Taban, Iqbal Hassan, Farman Ali, Haider Khan, Muhammad Imran, Fida Khan and Muhammad Ibrahim Sanai.
The Chief Election Commissioner Abid Raza has said that the suspended members and ministers will not be able to participate in legislative procedures. They will not be able to enjoy the perks and privileges.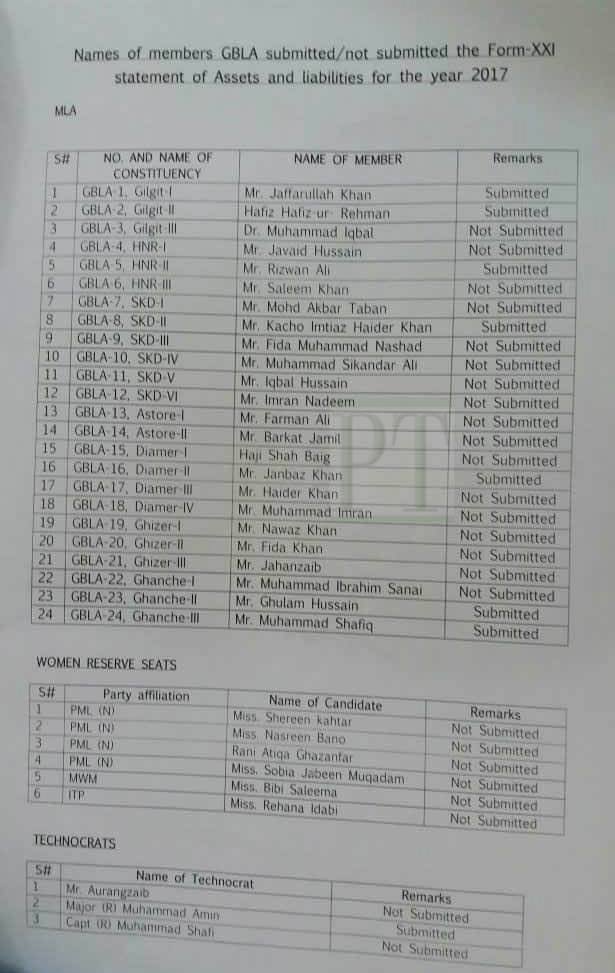 The members were directed to submit details of their assets before 15th October. Their membership will be restored when they file their assets details.