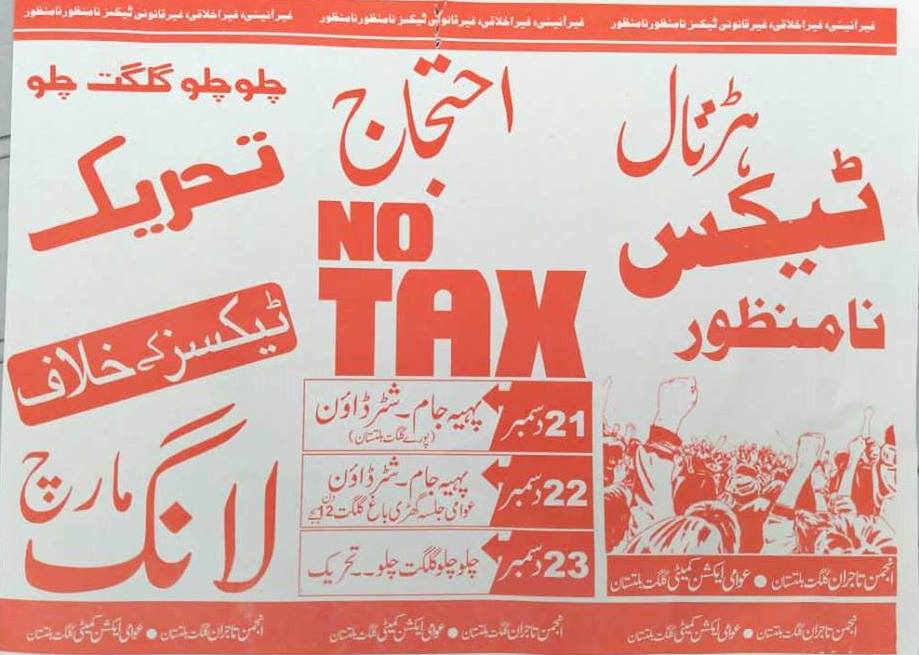 GILGIT: Markazi Anjuman-i-Tajran, Awami Action Committee (AAC) and representatives of different political and religious political parties announced to intensify the protests against tax adaptation act 2012.
Addressing a press conference in Gilgit, they said the final phase of the protest will start on 21 December with complete shutter down and wheel jam strike across Gilgit-Baltistan. They also announced a public protestat Gari Bagh Gilgit on 22 December. In case the government fails to roll-back the tax adaptation act 2012, then public from all districts of Gilgit-Baltistan will start march towards Gilgit city, they further added.
Meanwhile in Gilgit, a group of traders have detached themselves from the protests and announced to open businesses in Kashrote, Col. Ehsan Ali Road, Konadas, NLI Market and other areas. They blamed that the president of Markazi Anjuman-i-Tajran is following the hidden agenda of Awami Action Committee.
Watch the complete details of the press conference prepared by Abdul Rahman Bukhari and Munawar Hussain Nagari