The Good doctor: A tribute to Dr Yaqoob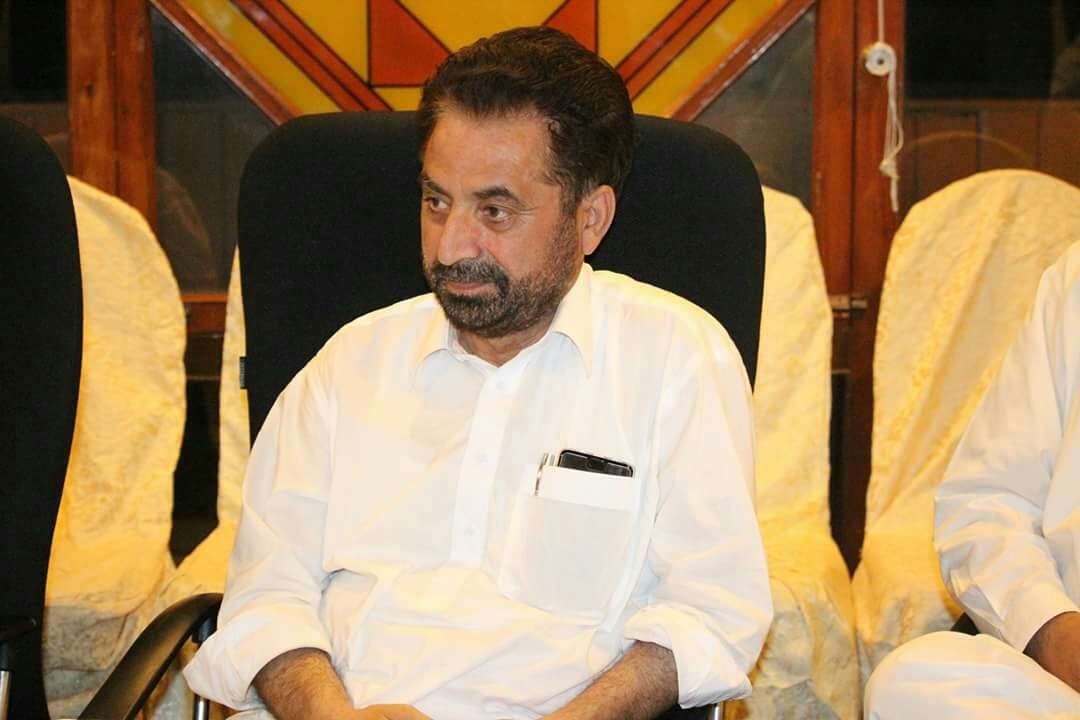 By Dr Wajahat Ali
This morning in Derby City as I woke up and started looking out of window, there was sheer calmness all over the car park and I got shocked for few moments then I realized that its the weekend that's why it's empty all over. A few moments later as I was scrolling down my facebook news feed I saw a post by my colleague. It was about the retirement of of Dr Mohammad Yaqoob, Head of emergency department of District Headquarters hospital Gilgit.
It may seem irrelevant for so many readers out there but at the same time it would be mesmerizing and cherishing for many of us, to pay tribute to such legends and heroes who serve the community and area with their full devotion and with the best of their knowledge and strength.
I knew him from the early childhood as I am related to him from my maternal side. Not only that I heard a lot of stories about his kindness and compassion to his patients as well as all fellow beings, I had a chance to observe all that in person. After completing my internship, I got a chance to serve as an emergency medical officer in DHQ Hospital Gilgit. He was the incharge of emergency department. Initially I was shadowing him for few weeks as It was a bit tough to handle patients in DHQ emergency for the newcomers. I worked under different consultants and professors since I graduated from medical school. Almost all of them were equally devoted,competent and dedicated to their patients, but this man's devotion to his patients was examplary.
Although its very important to have a good grip in medical knowledge to become a good doctor but there are certain other factors and skills which really make a doctor good enough to gain patient's confidence. He was undoubtedly the perfect example of such a good doctor who has enough knowledge and skills to treat his patients. During my time in DHQ hospital gilgit and under his supervision, i witnessed the perfect display of  his patient-centred approach. He had this amazing magic of building a good rapport with his patients, which is very important in medical consultations. He used to actively listen to all his patients without any discrimination. His consultations were quite real and well organized and at the end of the day, almost every patient was satisfied with him.
When I started doing independent night duties in DHQ emergency as Medical officer, I encountered a very strange thing in the first few days. After the grimming night-calls every doctor tries to run out of emergency as soon as possible after the morning shift doctors arrive. One morning, as I was waiting for the morning team, an old man with a walking stick in his hand opened the door and looked inside and then walked back. For a moment I thought he might have lost his way and then my curosity pushed me to go out and ask him.   As I was going out I saw that old man sitting on a bench in the corridor. I asked him the reason of waiting. He told me that he is waiting for Dr Yaqoob. I offered my help then he said "I have come all the way from my village to see him, he is my doctor and for me, he is the only doctor who  really cares for his patients and genuinely concerned with their problems". As days passed, I saw alot of people particularly waiting for his arrival in the emergency and medical OPD. It wasn't suprising for me after that. Over the years, he has really won the hearts of people in and around Gilgit region due to his utmost dedication to his work and his duty.
Even in DHQ hospital , It was a common trend  among all doctors, hospital administration and staff to consult him for his opinion in matters of grave importance and in every difficult situation given his ability of deep understanding of all the issues related to hospital and patients. He was much respected and considered a valued asset by the hospital administration and its staff.   DHQ hospital emergency becomes a battlefield sometimes due to acute shortage of doctors and paramedical staff and sometimes it becomes very difficult to provide the emergency services to the increased number of patients. Thanks to this man's untiring efforts, wisdom and dedication to patient service, the emergency services are still in good shape and with the help of dedicated hospital administration, DHQ is still striving hard to meet the increased demand of emergency service in Gilgit City and surrounding areas given the limited resources and shortage of doctors and paramedics.
In the early stages of his career,his services to the people of District Astore itself speak volumes about his devotion and sacrifices. From doing an emergency C-section( without the assistance of anesthesia staff and doctors and without the facilities of operation theatre just to save the live of a pregnant lady) to treat  patients in high altitude villages covered with snow in harsh winters, his services will always be rememebered for long time.   Only great and humble doctors like him do have this courage to serve in such untoward conditions.
On 23rd of December, this great doctor left DHQ hospital as he got retirement from his job after serving a long time of 33 years. I am fortune enough to know him. He is a constant source of inspiration for the young doctors in many ways. He served with utmost dignity, resilience, and dedication. The whole region will be indebted to his unbiased and unfathomable services. He stood against all the adversaries of time and tide. And it will be injustice if we will not endorse services of such great men like him. I am pretty sure that his contributions to the health sector will be acknowledged by the hospital and health department.
I wish and pray for a long life, good health , wealth and prosperity to this great doctor.