Mir Ghanfar Ali Khan seeks legal action against sons for 'trying to sell property by forging documents'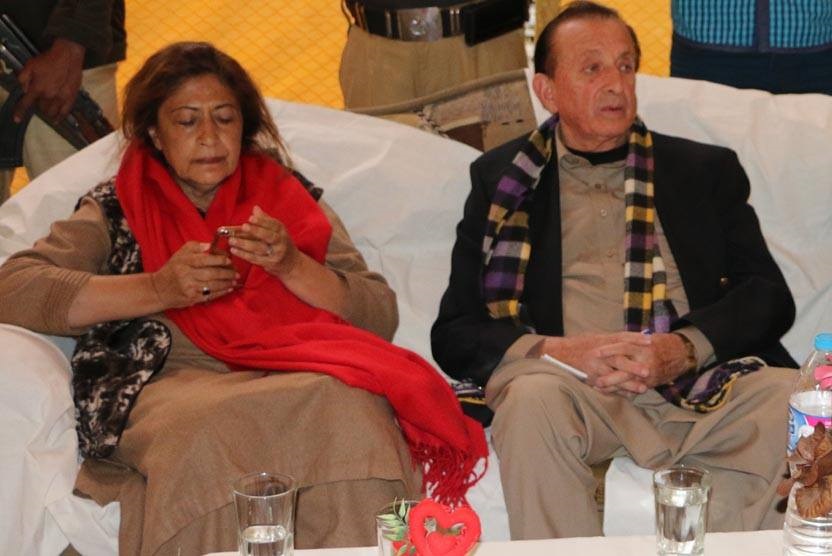 Islamabad: Governor of Gilgit-Baltistan, Mir Ghazanfar Ali Khan, has registered a case against his sons, accusing them of trying to sell his house located in F-6 sector of Islamabad by forging documents. According to stories published in mainstream and vernacular newspapers, as well as on several TV channels, Mir Ghazanfar has said that his sons have tried to rob him of his property by using fake signatures.
The Governor, who is a veteran politician, and son of the last Mir of Hunza, has also said that his relations with his sons is fragmented and that he has not spoken to them for a long time. The property dispute in the family of the governor has been going no for some time. In mid 2017, the regional newspapers in Gilgit-Baltistan had reported about a row between Mir Ghazanfar Ali Khan and Shah Salim Khan, his eldest son, who is a member of the Gilgit-Baltistan Legislative Assembly.
Ghazanfar had also convened a meeting of a group of senior citizens in Hunza to resolve the issue.
Mir Ghazanfar has told the police that his sons had forged a document and created a fictitious 'gift deed' to acquire ownership of a house located in the F-6 sector of Islamabad. He has said that gift deed is a fraud and that he has not gifted the property to his sons.
Meanwhile, Shah Salim Khan has said that he is in possessions of the ownership documents of the said property for the last 13 years. He has said that the matter is sub judice, and that media is reporting it out of context, which he has condemned.