6.1 magnitude earthquake centered in Afghanistan also shakes parts of Pakistan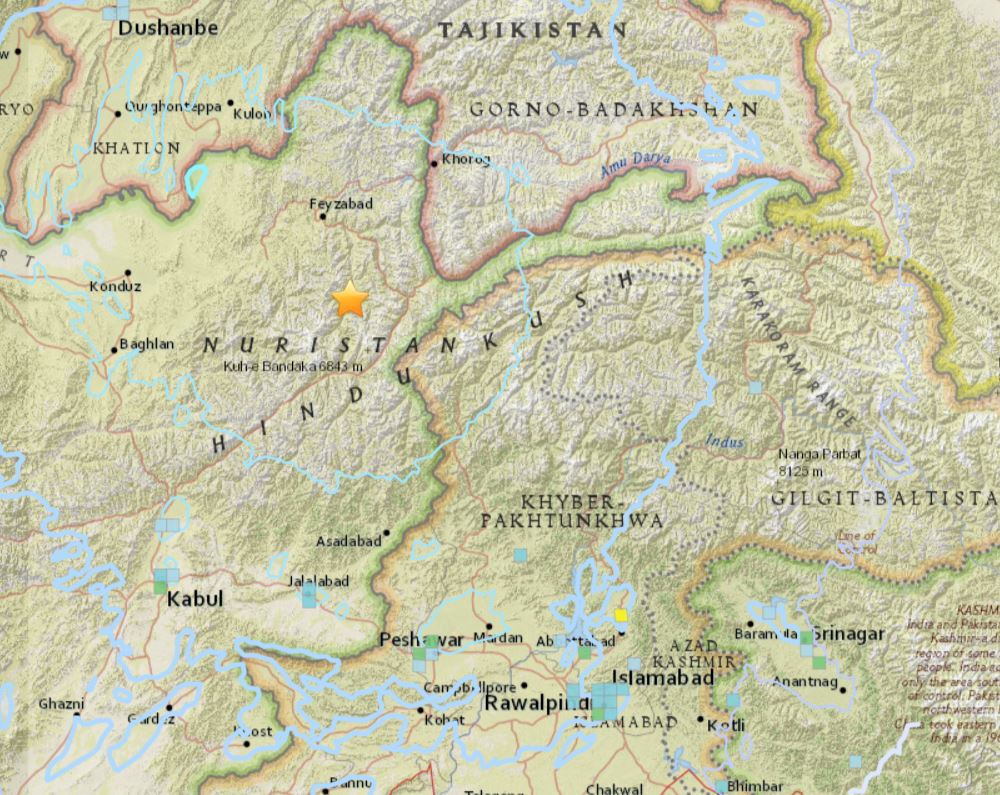 Islamabad: A 6.1 magnitude earthquake has shaken the northern areas of Pakistan, including Chitral, Kohistan, Hazara, Azad Kashmri and Gilgit-Baltistan. People from Peshawar, Gilgit, Skardu, Islamabad, Mansehra, Lahore and other areas confirmed that jolts were felt.
USGS has reported that the earthquake was 191 km deep inside the ground, 35km South of Jarm, a town in Afghanistan.
Reports about losses and damages, if any, haven't started coming in.