Evolving Democratic Culture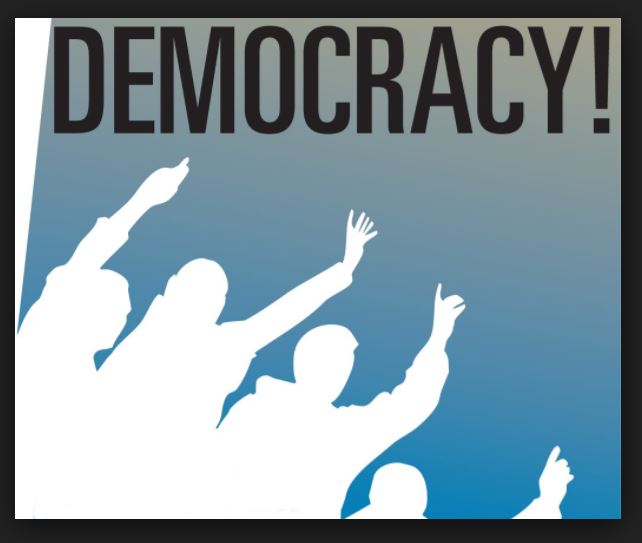 Tahir Hussain
'Engineered protests' won't be allowed' was message for Pakhtun Tahafuz Movement PTM, although, Chief of Army Staff did not mentioned PTM particularly. Rumors were being circulated, week ago, of new doctrine, portraying bright economic prospects and opposing eighteenth amendment. When mainstream media held talk shows on new doctrine, boys simply denied all assumptions saying that they are not interested in politics. Really they don't? Then, where it came from, the rumors? No one knows. No one knows even PTM is political or apolitical.
'Why Nations Fail' is written to explain the factors, why some nations are lagging behind while some nations are flourishing, with actual facts that can't be denied. The author's conclusion was: democratic system and democratic institutions ensure progress and prosperity. In our democratic country two events had much weight in process of democratization of people and institutions: Constitution of 1973 and 18th amendment. Constitution of 1973 had ensured civilian supremacy and distribution of power among institutions.  On the other hand, in 18th amendment parliamentarians tried to restore shape of constitution plus removal of provincial disparities through NFC Award. So, economic policies were also be revised. In 70's Zia ul Haq had amended and Islamized the constitution. When it was partially reshaped in its original form in 90's Musharaff had suspended it again and gave presidential system providing all powers rest to president and of course he himself was president. After a long struggle, democracy was restored in 2008 but that was bad democracy; corruption, terrorism, load shedding, lack of governance and much more in PPP's tenure and gave chance to another corrupt party, PMLN, in 2013.  PMLN also failed to give fruitful results of democracy because of its royal, authoritative and undemocratic party structure. It results debate of pro and anti establishment. Anti democracy campaigns have been started chanting slogans 'democracy is not good for Pakistan. But why? Why they are using Zardaris' corruption and sharifs' royal corruption for defining democracy? In this case, instead of blaming democracy for social evils, you should oppose the two and try new one that will flourish democratic process.
However politicians are incompetent but democratic process is going on and it is a good sign. In every developed country, you can see democratic culture. How they developed and promoted that culture?  Answer is, they did nothing, just supported democratic process and naturally the process became culture. We need to understand what democratic process, which transforms into democratic culture, is. We must believe in electoral system, one day system will put forward competent and honest leaders. It is beauty of democracy and it will happen if democratic process will not derail again.