Volcano of Resentment in GB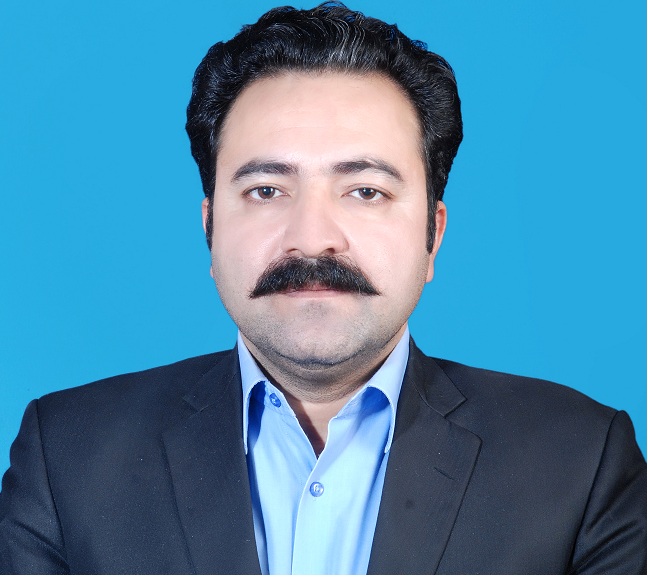 Iftikhar Ali
The disastrous outbursts of resenting sentiments of GB youth in the social media may belie a lesser known fact about their patriotism and unshakable loyalty with the State of Pakistan for last seven decades despite State's continuous denial of fundamental and constitutional rights at par with other provinces of Pakistan. With highest ratio of both male and female literacy in Gilgit-Baltistan, the denial of constitutional rights harbored the internal embers of explosion that continues to burn beneath conscious awareness of the youth. The successive governments in Pakistan have always maintained a policy of capping them through repression which has kept the social rage alive and now the time has come whereby the federation is to pay a high price by further overlying the unaddressed grievances remain buried and smoldering through demon packages of disempowerment like GB Order 2018.
The case of Gilgit-Baltistan is incomparable in contemporary domestic, regional and global politics whereby it is common for aggrieved and distressed societies to launch movements of self-determination. The patriotism of the indigenous communities of GB is unparalleled as they fought against the Dogras, got their independence and joined Pakistan. Their sacrifices for Pakistan Army is manifested with two gallantry awards of Nishan-e-Haider. Comparatively, unremitting negligence in Balochistan encouraged the aggrieved youth to join hands with anti-state elements like Balochistan Liberation Army (BLA), the ongoing target killings of Hazara Community and state's inability and powerlessness to ensure their right to life and property as promised under the Constitution of Pakistan, state's deaf ear to Mehsud Tahafuz Movement cultivated into a more stronger voice of Pashtoon Tahafuz Movement (PTM), and establishment's realpolitik with the political forces in Sindh and Punjab has given an unprecedented rise to anti-state and anti-establishment voices across the country. Whereas, the people of Gilgit-Baltistan are struggling for their integration with the State for last seventy years in the age of separation movements.
It is beyond any doubt that the enemies of Pakistan especially India is leaving no stone untuned to further aggravate the rage of the disgruntled segments of the society. In such a geo-political scenario of fifth generation hybrid warfare whereby Pakistan's Armed forces are fighting against all odds, the government in the center and in GB are forcing a volcano of resentment to erupt in Gilgit-Baltistan by enacting imperial laws, establishment of vice-admiralty courts, imposition of taxes, denial of due share in CPEC and grabbing of common lands in the name of Khalisa-e-Sarkar. Massive and unprecedented demonstration were observed during the freezing cold winters in Skardu and Gilgit by Awami Action Committee against the imposition of taxation without representation. Amjad Hussain, Provincial president of PPP and prominent lawyer of GB has a catchy slogan of "Right to Rule and Right to Ownership" in the backdrop of governments denial to self-governance and land grabbing. His party demonstrations in Nagar, Danyore, Skardu and Ghizer districts in the recent days are eye-openers. The elected representatives of the government in Gilgit-Baltistan are over shadowed by non-elected advisors and technocrats, the Chief Minister is accused of proving his loyalty with Kashmiri lobby by betraying with the people whom elected him.
Gilgit-Baltistan Youth Awareness organized demonstrations at different press clubs in Lahore, Karachi and Islamabad whereas they also organized a seminar cum TV program with Saleem Safi in Rawalpindi whereby youth sentiments and the emotions expressed by former IG Sindh Afzal Shigri are to be reckoned with. While speaking to a Seminar at Islamabad Press Club on May 14, 2018, seasoned politician Farhatullah Babar rightly equated GB with a "black-hole" and called on the federation to hear the voices of the angry youth from GB lest these strong resenting tones could lead to a movement like PTM otherwise this volcano of resentment could erupt anytime soon if not heard and addressed properly.
Now, the joint opposition has called all parties to join their hands to demonstrate in front of Parliament House at Islamabad for their constitutional and fundamental rights from next week as well as announced to move no-confidence motion in the Gilgit-Baltistan Legislative Assembly against the Chief Minister. Opposition parties have also claimed in a recent press conference that they are supported by members of ruling party PML(N) to initiate no-confidence against the Chief Minister. The cleavages are widening within the ruling party, the governor GB is in dispute with his sons over property, speaker GBLA and other seasoned politicians have checked the pulse of the society and they are giving contradictory statements over the issue of self-governance and common lands being grabbed by the government. The de facto Gilgit-Baltistan Council is dysfunctional and the members of the Council are limited to their remunerations, perks and privileges. The vacant positions of Chief Election Commissioner and judges in Supreme Appellate Court and Chief Court are still lying vacant whereby a strong resentment have been expressed by bar councils over the method of appointments. The scrimmages between bar and bench are worrisome.
In milieu of the current scenario, there is a single voice of superior patriotism and integration with federation distinguishably intoned amongst the voices of otherwise. The voice of integration being chanted from the mountains downwards to the seashores by the residents of Gilgit-Baltistan must be heard properly as an oracle.
The writer is an Assistant Professor at Karakoram International University Gilgit. Iftikhar.ir@kiu.edu.pk