Military, Media and Masses join hands to find 'Shabbir's Bag'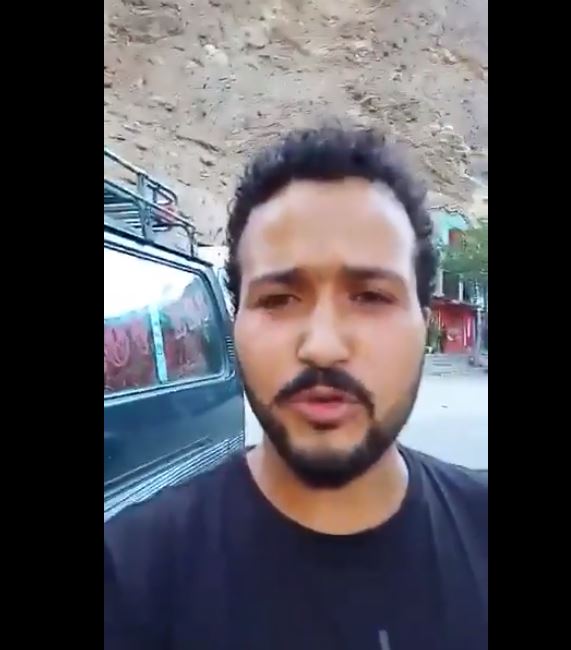 Gilgit: A young man from Baltistan traveling on the Karakoram Highway lost his bag near Chilas. The bag, in which there were important documents, apparently fell off a bus.
The young man, Shabbir, made a video with his cellphone and shared it on social media, requesting for help of fellow passengers, or other travelers.
The video was shared by Inter Service Public Relation (ISPR's) Major General Ghafoor Ahmad on Facebook and Twitter, requesting his followers to find the distraught man's bag.
Request, please help our this Pakistani brother….
And dear Shabbir if u see this tweet please share your cell number through my inbox for assistance at CMH. pic.twitter.com/CNRwzwZ364

— Asif Ghafoor (@peaceforchange) June 10, 2018
The video went viral, and was also picked by some national television channels.
Later, Hamid Mir, one of Pakistan's top journalists, tweeted that the bag had been found by a passenger, Haq Nawaz, and it could be picked from an office of NATCO Gilgit-Baltistan, a semi-government transport company.
Bag of Shabir found by one citizen Haq Nawaz he contacted ARY and informed that Bag handed over to Natco office in Gilgit https://t.co/K3x8bQ7zgI

— Hamid Mir (@HamidMirPAK) June 10, 2018
Thus, through a joint online search operation, the military, the media, and the masses were able to find the missing bag. In the end, General Asif Ghafoor acknowledged the 'power of media and social media'.
Yes, this is power of Media and social media. That's the correct, responsible and purposeful utility. That's the requirement. Let's utilise it positively for a well aware and strong Pakistan. Thank you. https://t.co/f6s20Vql3p

— Asif Ghafoor (@peaceforchange) June 10, 2018