Ghizer: Arrested group of terrorists makes startling confessions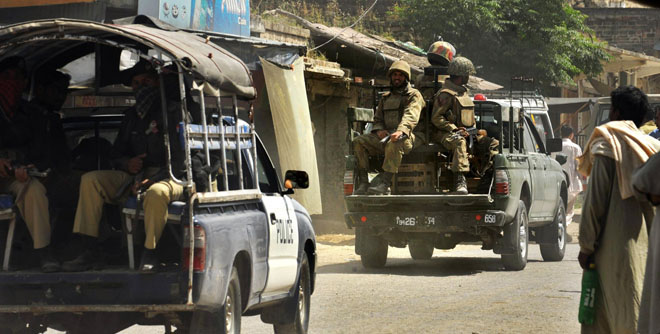 GHIZER: A group of terrorists was reportedly arrested in Ghizer district after police raided different hideouts. Police sources have said that the 13 terrorists were allegedly plotting to attack Aga Khan Education Service's schools, along with a women's govt-run degree college.
Six of the detained 'terrorists' are Maddressah students belonging to Diamer district of Gilgit-Baltistan. Some members of the group are reportedly on the run.
Police officials, requesting anonymity, have said that this group was arrested based on information received from people arrested in Darel and Tangir Valley, after the burning of 14 schools earlier this month.
Local sources have said that one of the 13 arrested terrorists is "Ehsan Ullah", a resident of Yasin Valley, working for the Tehreek-e-Taliban Pakistan (TTP).
The terrorists have reportedly confessed to various conspiracies and crimes. They have reportedly confessed to planting bombs to attempt to assassinate Syed Pir Karam Ali Shah, the former Governor of Gilgit-Baltistan.
They have also reportedly confessed to planting a bomb near Hayem village of Punial Tehsil to attack Ismailis returning after attending a congregation in Yasin Valley, which was attended by Prince Karim Aga Khan, in November 2017.
Law enforcement officials had reportedly diffused both bombs.