Vocal activists, Asif Naji and Shabbir Mayar, arrested in Skardu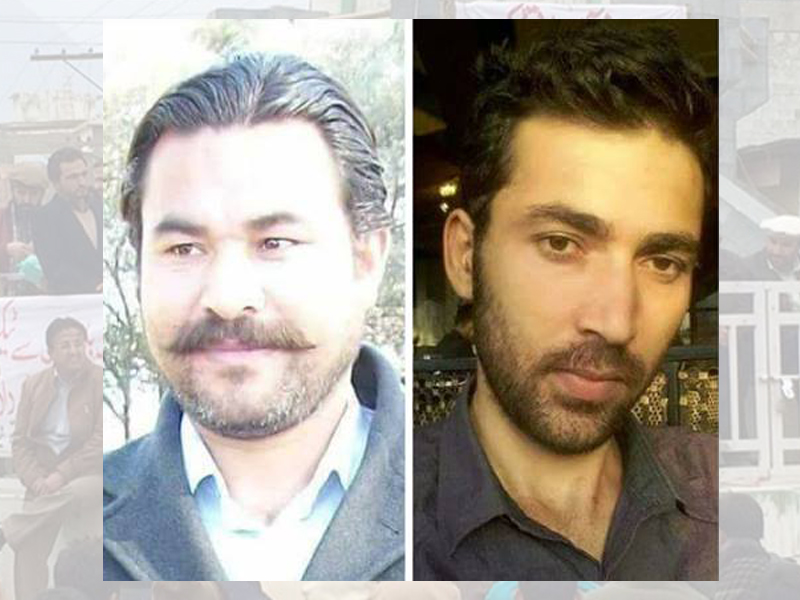 SKARDU: Young lawyer, activist and leader Asif Naji, and progressive activist and Shabbir Mayar were arrested by law enforcement agencies and shifted to a undisclosed location in Skardu.
Asif Naji, a vocal activist and flamboyant speaker, and leader of the Baltistan Students Federation (BSF) has played an instrumental role in mobilizing people in Skardu for various causes, including the anti-tax movement, and the uproar against the Chief Secretary Babar Hayat Tarrar, after he used derogatory words against the locals.
Shabbir Mayar, an activist of the Awami Workers Party, and other local bodies, has also been a leading figure of various resistance movements.
Both were put in schedule 4 of the Anti-Terrorist Act in July this year along with 128 others.
A group of locals to the streets in Skardu to protest detention of the young activists. The protesters demanded immediate release of the activists. They call the arrests illegal and politically motivated.