GB lawmaker Barkat Jameel booked for 'celebratory fire' after Nawaz bail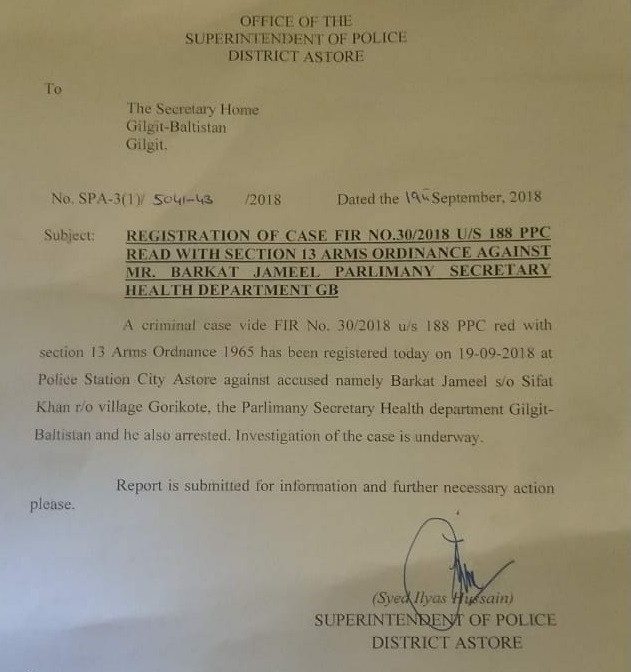 ASTORE: Parliamentary Secretary for Health in Gilgit-Baltistan, MLA Barkat Jameel was booked for violation of law after he fired aerial shots despite of a ban. The PMLN legislator had shot fires in the air and posted a video of the same on social media. He was celebrating the release of former Prime Minister, Nawaz Sharif.
Aerial firing in the month of Muharram is strictly prohibited due the precarious law and order situation in Gilgit-Baltistan, where sectarian tensions have claimed hundreds of lives during the last five decades.
Jameel was taken into custody in his home town of Astore, and FIR number 30/2018 was registered against him.  The FIR has been registered under section 188 of PPC, and section 13 of Arms Ordinance 1965.
He was later released on bail.