Residents of Ghwari protest against loadshedding, block road to Siachin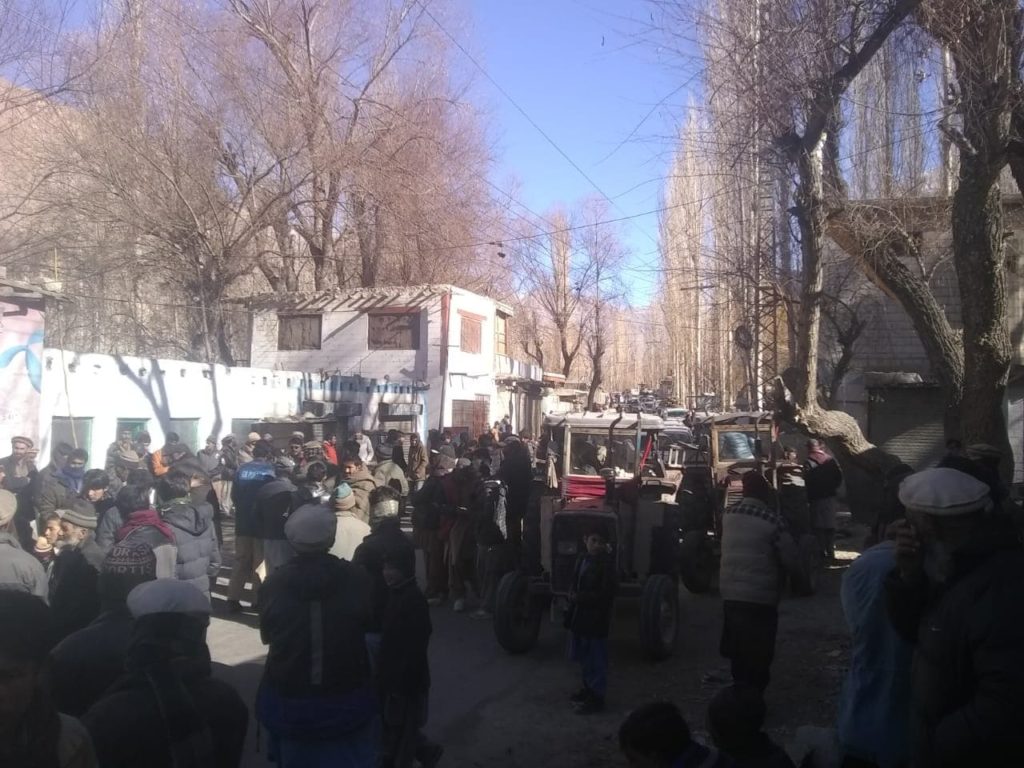 By NISAR ALI
GHANCHE: Hundreds of vehicle and travelers were stuck on Monday on the road to Siachin, owing to a protest demonstrations organized by the residents' of Ghanche's Ghawari village. The locals were protesting against prolonged power outages in the area.
The protesters came on the road at the main bazar Ghawari and chanted slogans, accusing the Power Department of negligence.
Speaking at the occasion, local notables said that there was no electricity in the whole region of Ghawari for a week, and the officials had turned a blind eye to the plight of the people.
The road remained blocked for several hours. No official came, reportedly, to negotiate with the protesters.