Thousands protest the rape and murder of Didar Hussain in Ishkoman Valley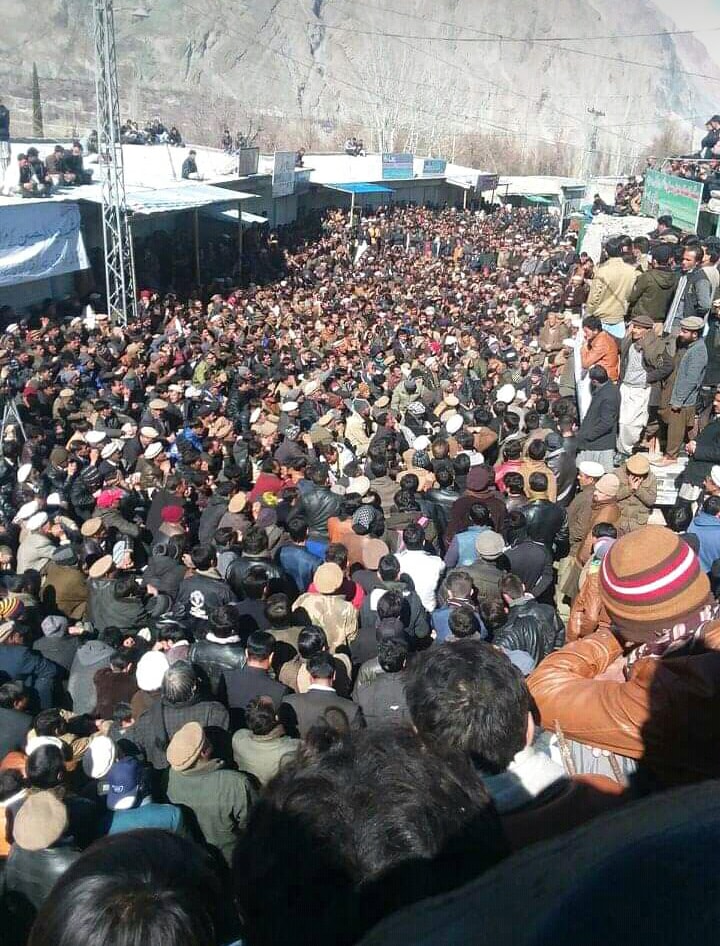 ---
ISHKOMAN: Thousands of people took to the street in Tehsil Headquarters of Ishkoman Valley, demanding arrest of the main culprit. They said that the state has failed to act on the application of Deedar Hussain's father and the main accused remains at large. The speakers condemned the regional chief minister for his silence, and commended the military commander, FCNA's Major General Ehsan Mehmood Khan for forming a Joint Investigation Team to investigate the heinous rape and murder.
Didar Hussain, a 14-year-old student of 7th grade, was abducted, raped by a gang, strangled with a muffler, and then dumped in the Qurumbar River. The incident has sparked outrage across the Gilgit-Baltistan region with people demanding 'exemplary punishment' for the culprits. Police has arrested 8 individuals, all residents of Tashnalut village, and they have been remanded to the police by Gilgit's anti-terrorism court. However, the main accused in the case remains at large.
The protest in Ishkoman was addressed by political, social and religious leaders. All were unanimous in demanding justice for the family of Didar Hussain. Speakers also said that certain administration officials have been holding key positions in the district for long periods, and they have failed to curb crimes. They also accused the officials, without naming anyone, of backing criminals.
The gathering was addressed by MLA Nawaz Khan Naji, PPP's leader Zafar Muhammad, PTI's Niamat Shah, among others.
The protesters said that if the main accused is not arrested, they will hold a district-wide movement against the injustice.