AKU-EB honours 142 'High Achievers' from across Pakistan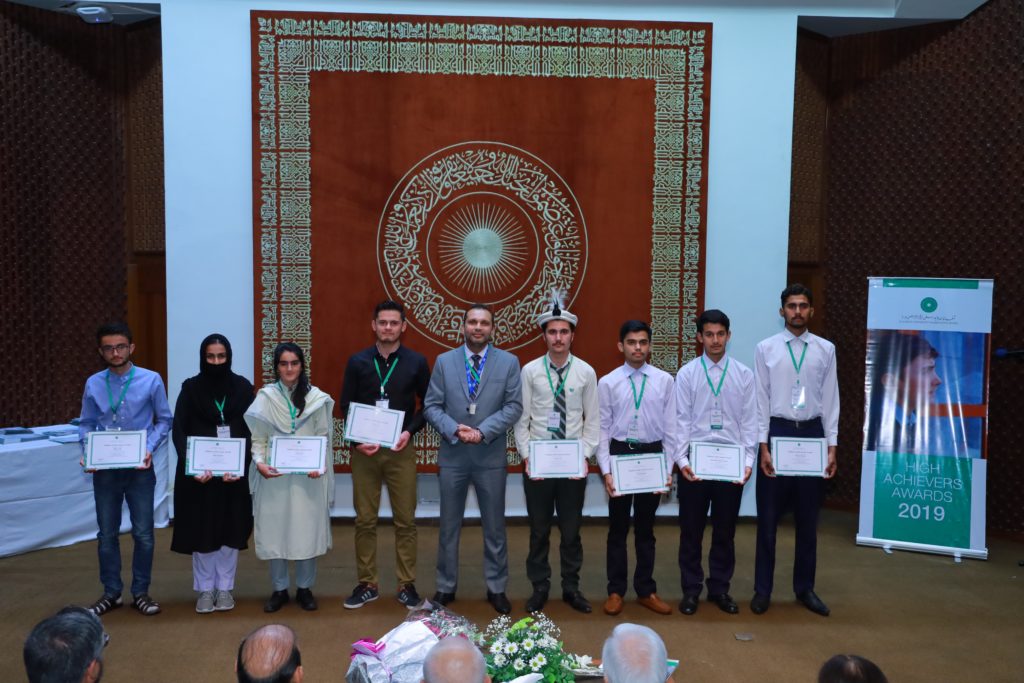 ---
KARACHI: The annual High Achievers Awards 2019 ceremony was organized in Karachi to recognize their outstanding performance in AKU-EB Secondary School Certificate (SSC) and Higher Secondary School Certificate (HSSC) examinations.
This year AKU-EB honoured 142 High Achievers including 65% girls and 35% boys from across Pakistan, including Karachi, Hyderabad, Khairpur, Naushahro Feroze, Ubaro, Daharki, Tando Allahyar, Jacobabad, Chenab Nagar, Ghizer, Gilgit, Hunza and Chitral. With 95.5% pass rate in SSC examinations, 45.8% students secured A grade and above and with 96.9% pass rate in HSSC examinations, 51.4% students secured A grade and above in HSSC examinations.
President, Aga Khan University, Firoz Rasul, applauded the students' performance and added, "AKU-EB's mission is to provide the highest quality standard in assessment and examination to enable the youth to become problem solvers and resourceful members of the society."
Of the SSC candidates, the overall first position was awarded to Duaa Fatima, P.E.C.H.S. Girls' School, Karachi, second position to Muhammad Musab Niazi, Bai Virbaiji Soparivala Parsi High School, Karachi and third position to Misbah Shaikh, Aga Khan School, Kharadar, Karachi.
Among the HSSC candidates, Fizza Rubab from Aga Khan Higher Secondary School, Karimabad secured the overall first position, while Syeda Hureya Abbas from Habib Girls' School school stood second. Hanif Ali from Aga Khan Higher Secondary School, Chitral secured the overall third position.
Dr Sarosh Hashmat Lodi, Vice-Chancellor of NED University of Engineering & Technology graced the ceremony with his presence as a chief guest. While presenting the keynote address he shared, "The AKU-EB system provides a holistic approach towards the educational development of students while working closely with all its stakeholders. Candidates graduating the AKU-EB system excel in various fields and secure admissions in renowned national and international universities."
Winners of the AKU-EB Bridge Scholarship were also announced at the ceremony. Over the years 68 students from Karachi have benefitted from this scholarship. 60% of the scholarship holders have completed their HSSC with AKU-EB and are now pursuing their education in various national universities.
While presenting the vote of thanks, Dr Shehzad Jeeva, Director, AKU-EB shared, "This year it is very heartening to see new schools changing the trends of high achievers. Students from rural areas and remote regions of Pakistan have shown outstanding academic performance. AKU-EB is proud to ensure access to quality assessment and examination thus creating opportunities for a level-playing field for our students."
The ceremony was attended by leadership, board members and senior management of the Aga Khan University and the Examination Board, school principals, students, parents, and various stakeholders.