KIU and PIDE to organize two-day conference in Gilgit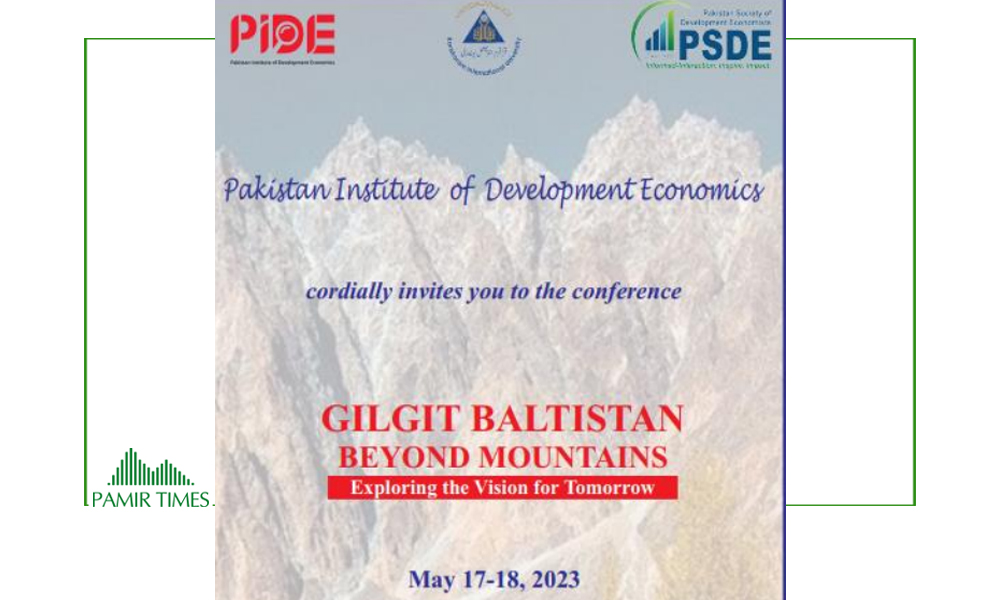 ---
GILGIT: (PR) Karakorum International University, Gilgit in collaboration with The Pakistan Institute of Development Economics (PIDE), and the Pakistan Society of Development Economists (PSDE) is organizing a two-day conference at the Karakoram International University (KIU), Gilgit from May 17-18.
According to the press release issued by the Directorate of Public Relations Karakorum International University, Gilgit , the conference is aimed at providing joint platform for leading economists, public policy experts, practitioners, professionals, academicians, businessmen and political thinkers to share their expert views on untapped socio-economic opportunities, and hidden challenges in the Gilgit Baltistan (GB) region.
The senior intellectuals belonging to every sphere of life from across the region will be sharing their valuable ideas for the political, economic and environmental development of Gilgit Baltistan.
The Conference will feature several activities, including expert talks, panel discussions, open mic sessions and book/report launches covering various aspects of the economy, with a laser focus on Gilgit-Baltistan.
Collaboration and support from the Government of Gilgit Baltistan, local universities, think tanks, development partners, businesses, financial institutions and experts are imperative to materialise the objectives of the conference.
The Director General Public Relations of Karakorum International University also urged civil society, students, officials, businessmen, senior lawyers and other respected elderly of the area to be part of the conference.