[Pictorial] Latest from spillway of the dammed Hunza River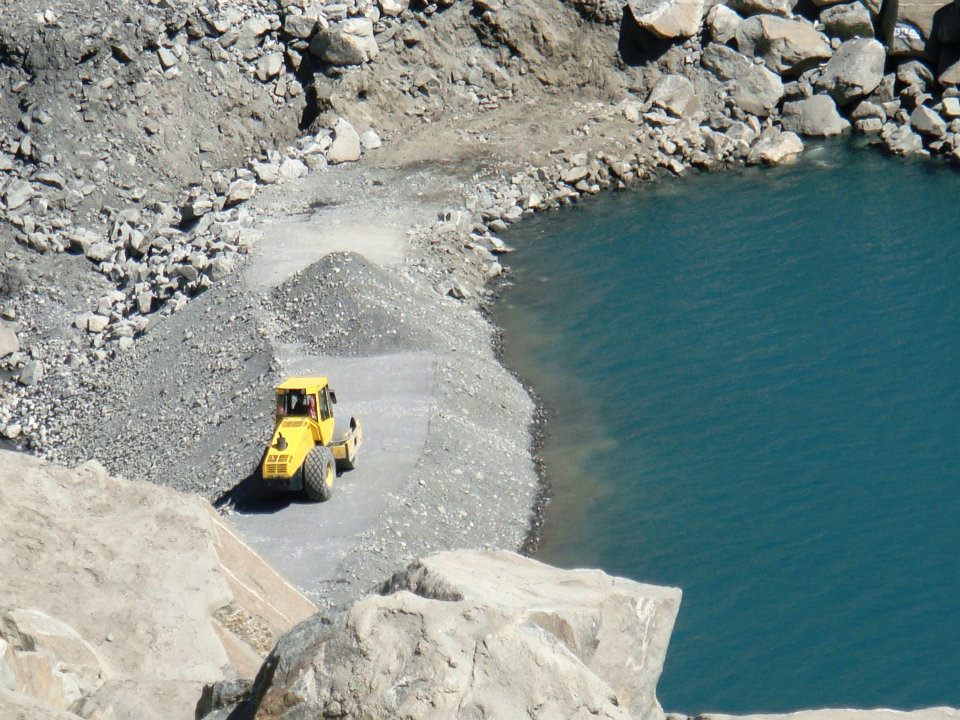 Our Correspondent, Photos: Ali Rehmat Musofer
Frontier Works Organization (FWO), the engineering arm of Pakistan Army, has blocked spillway of the dammed Hunza River for the second time this year. Currently the 1-kilometer long spillway is being dug and deepened to allow increased flow of water out of the dammed river.
It is pertinent to note that the previous excavation effort had borne good results, leading to significant drop in the water level in upstream areas.
The Hunza River was blocked on January 4 2010 when a large portion of the Attabad village slid into the gorge, killing 19 people and making thousands homeless. The blockade of the gorge also led to severing of the strategic Karakuram Highway.
Through the excavation efforts the FWO plans to lower the water level by 100 feet (33 meters). According to media reports the temporary blockade will be removed through blasting by 10th of May.