Nawaz Khan Naji lashes out at the GB government again, refuses to apologize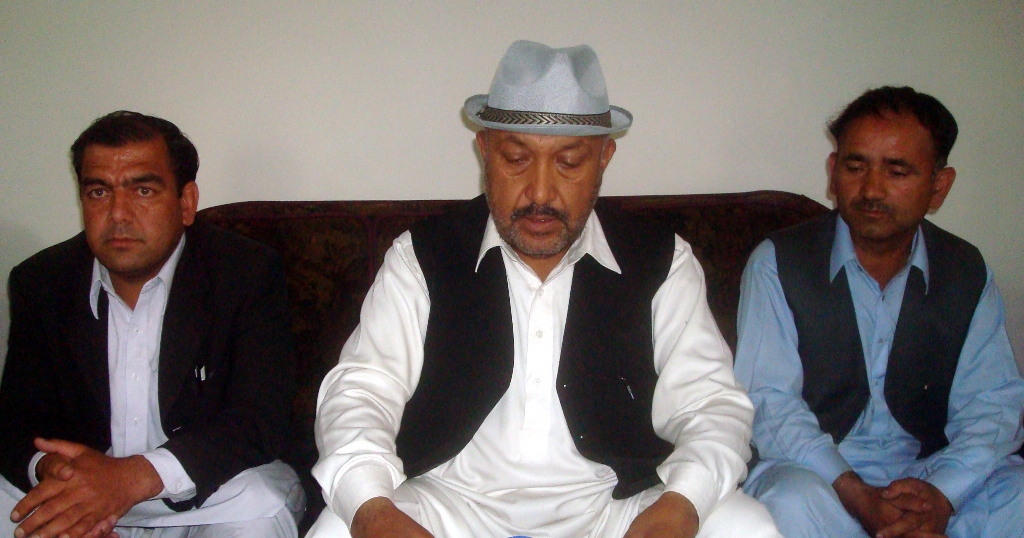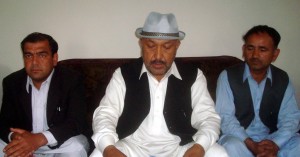 Our Correspondent
Gilgit, May 18: The government is free to do whatever it deems fit. I am being discriminated against. Despite of a lapse of one year my name has not been included in the list of GBLA members present on the official website. Nothing can stop me from spread the message of nationalism in all parts of the region.
These views were expressed by GBLA's only nationalist member, Nawaz Khan Naji, while talking to media today. He was addressing the media for the very first time after being barred from entering the assembly building two days back. Naji's entry in the building has been banned on charges of "breach of decorum". He had torn down a resolution presented by the PPP members in favor of Primer Gilani during the last session, irking the treasury bench members, one of whom verbally abused Naji and hit him with a file cover. The incident had led to an unprecedented uproar in the assembly, in which the Chief Minister had also expressed emotions and anger. Foul language had been used by Naji and Engineer Ismail of the PPP.
Speaker tried to forcefully evict Naji from the assembly with the help of police but deputy speaker and other members intervened to stop the police. The Speaker then banned Naji's entry in the assembly for one session.
Naji also thrashed the PPP ministers for their extravagance. He said that millions of rupees are being spent on the protocol of ministers and PPP stalwarts while the development process stands still. He also raise the issue of sectarianism and militancy in the region. He said that while the region was going through chaotic situation the PPP members were passing resolutions after resolution in favor of a convicted prime minister.
Naji complained that while the Speaker of GBLA took action against him for using foul language no action was taken against PPP members who started the diatribe.
These harsh remarks from Naji, coupled with tearing down of the resolution, had enraged the PPP Jiyalas who called Naji a traitor and a foreign agent.
Naji, while speaking to media today, said that the propaganda by a special segment of the media and some politicians will not stop him from raising his voice against injustices, corruption and extravagance.