Karachi: Hunger strike held for release of Baba Jan and comrades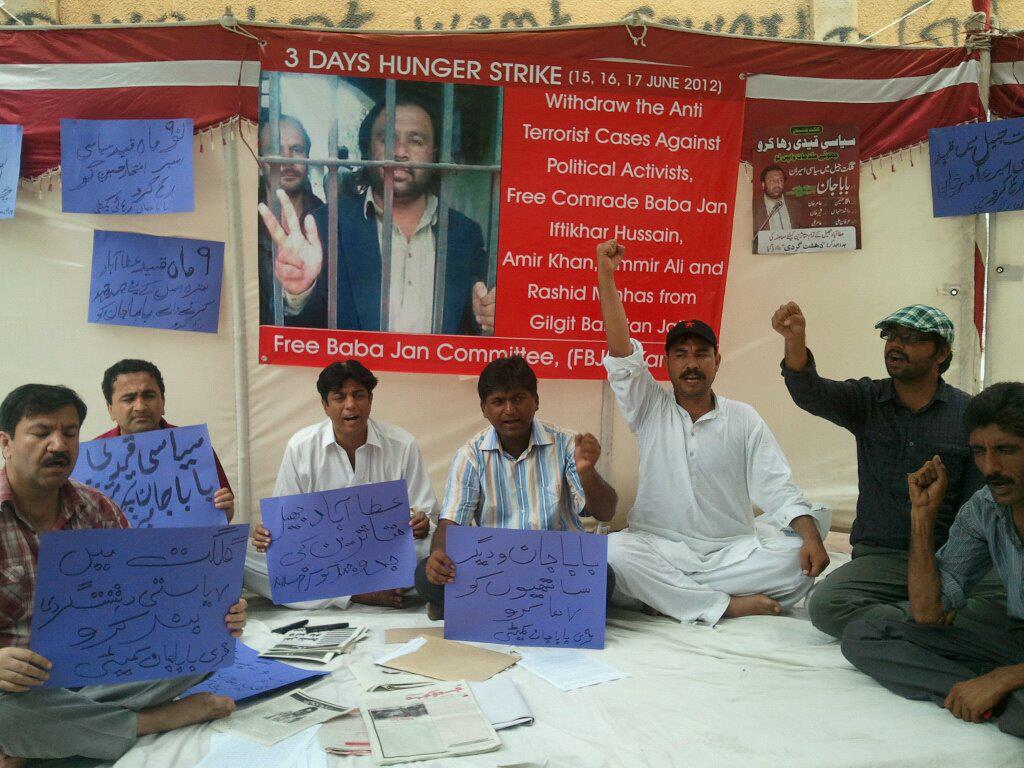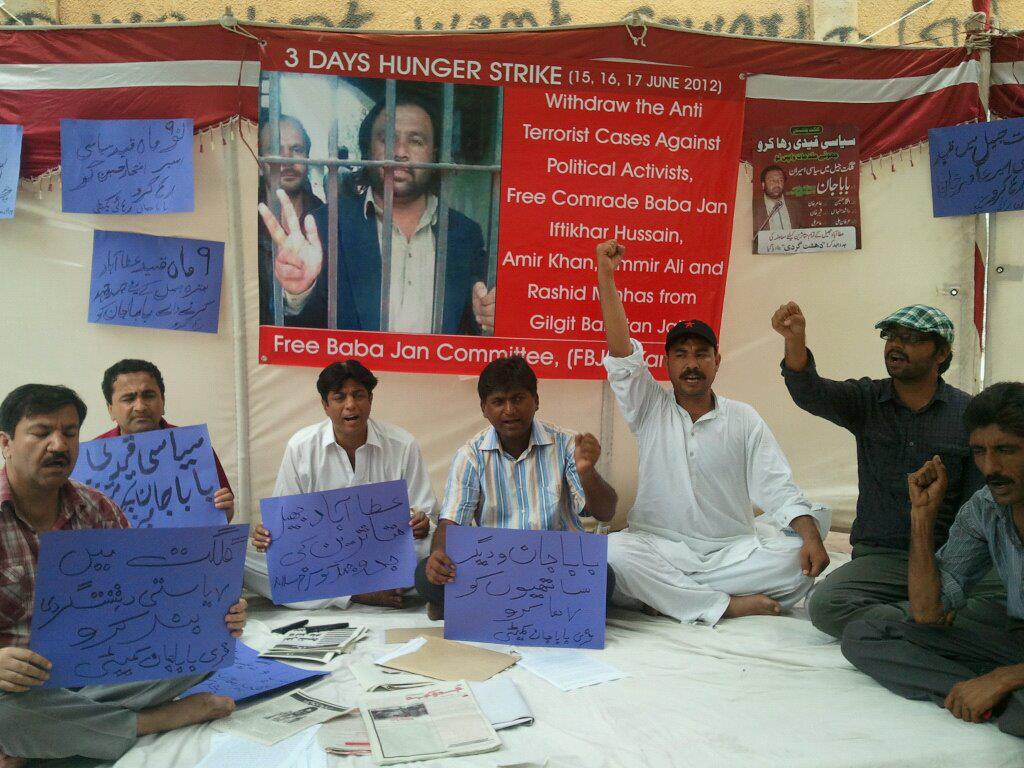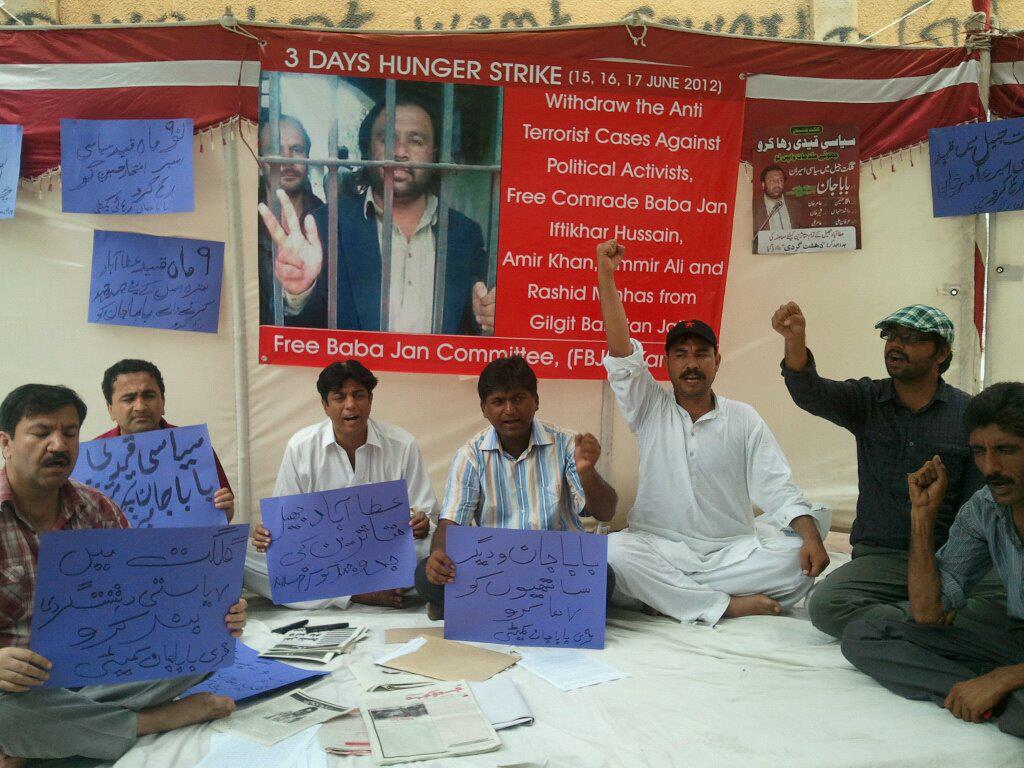 Karachi: Activists of the "Free Baba Jan Committee" protesting outside the press club. They demanded release of the Labour Party leader and political activist detained in Gilgit jail along with his companions since August 2011
Special Reporter
Karachi, June 16 : A token hunger strike was initiated on Saturday at a camp outside the Karachi Press Club against detention of political activists from Gilgit-Baltistan for their alleged involvement in terrorism.
The strike was observed for the release of Comrade Babajan, Amir Khan, Iftikhar Khan, Amir Hussain and Amir Ali. The protesters claimed that the political activists were jailed in Gilgit for protesting against the killing of two Attaabad Lake affectees allegedly by Hunza Police on August 12, 2011.
They said that the political activists had been in jail for past nine months and were arrested on charges of terrorism, however, their cases were still to be heard while the Anti-terrorism Court was not taking up their bail applications. According to them, delay tactics were being used to stall the release.
The protesters on hunger strike were also joined by Sherbaz Khan of Labour Party Pakistan, Fahad Ali of Progressive Youth, Riaz Ahmed and Sartaj Khan of International Socialists Pakistan, Shabbar Mayyar of Gilgit Baltistan Youth Action Committee, Saleha Athar of Hosla, Ashiq Hussain of Baltistan National Youth Alliance.
They told media that Attabad Lake was formed in the pathway of Hunza River in January 2010. 27 square kilometre land was submerged, thus displacing over 10,000 people from the area.
On August 12, 2011, the Attabad lake effectees were protesting for compensation and relief when police led by a DSP fired on the protesters, killing Sher Ali and his son, Sher Ullah. After these killings, protest flared across Hunza. Police arrested over 350 youngsters over the charges of rioting.