2 Chinese laborers killed, 1 injured, by landslide on the KKH in Hunza Valley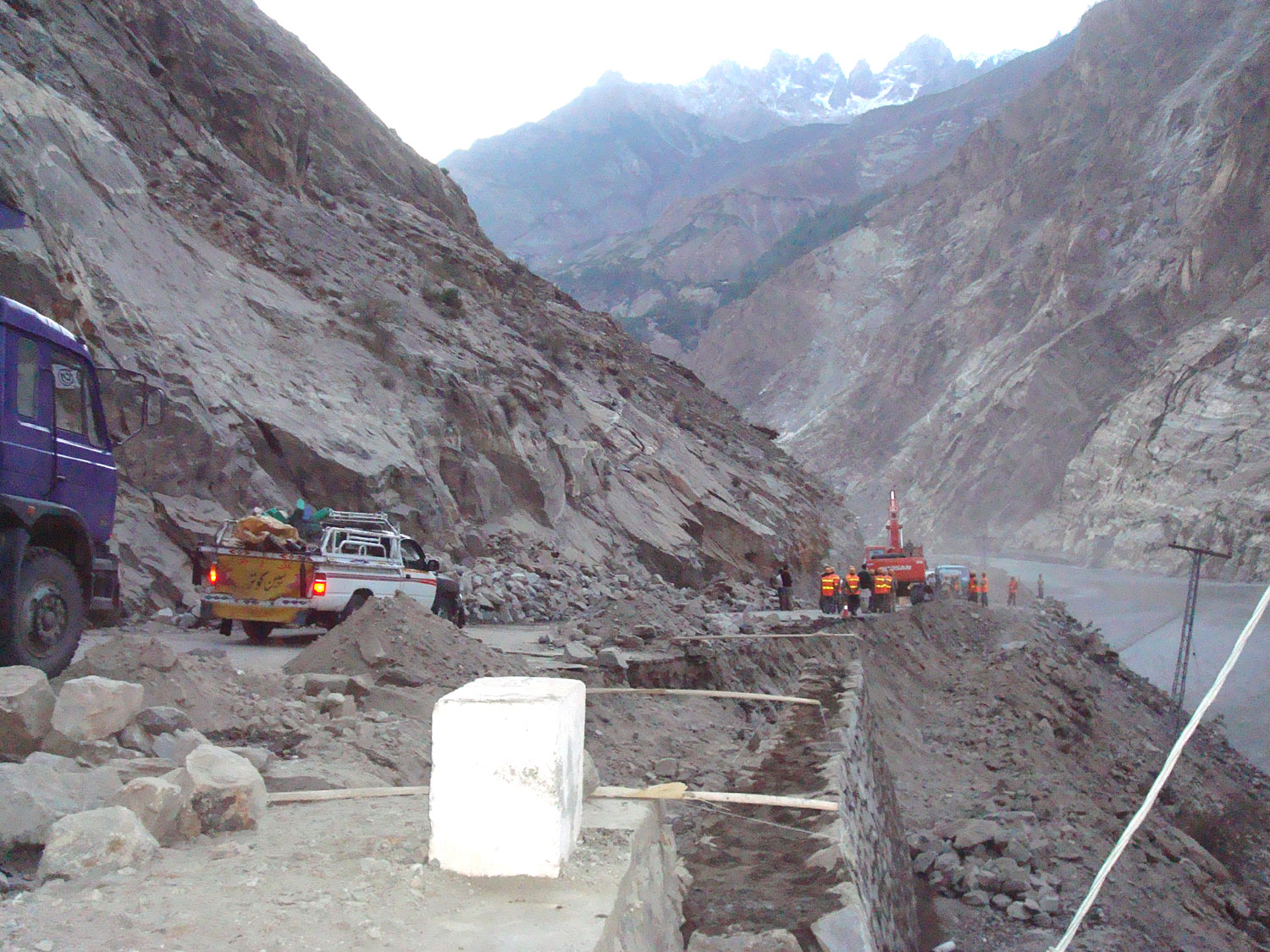 Our Correspondent
Aliabad, September 30: Two Chinese laborers died while a third one was injured today in Yal Pari area, between Ghulmet and Hindi in Hunza Valley, after being hit by a landslide.
The landslide was triggered by a construction work related blast carried out by the laborers on the Karakoram Highway.
The dead bodies were shifted to a government hospital in Aliabad while the injured laborer was shifted to the Aga Khan Hospital in Aliabad, Hunza Valley, where he is said to be out of danger.