Annual "16-Days of Activism" campaign launched, Sadia Danish represents Gilgit-Baltistan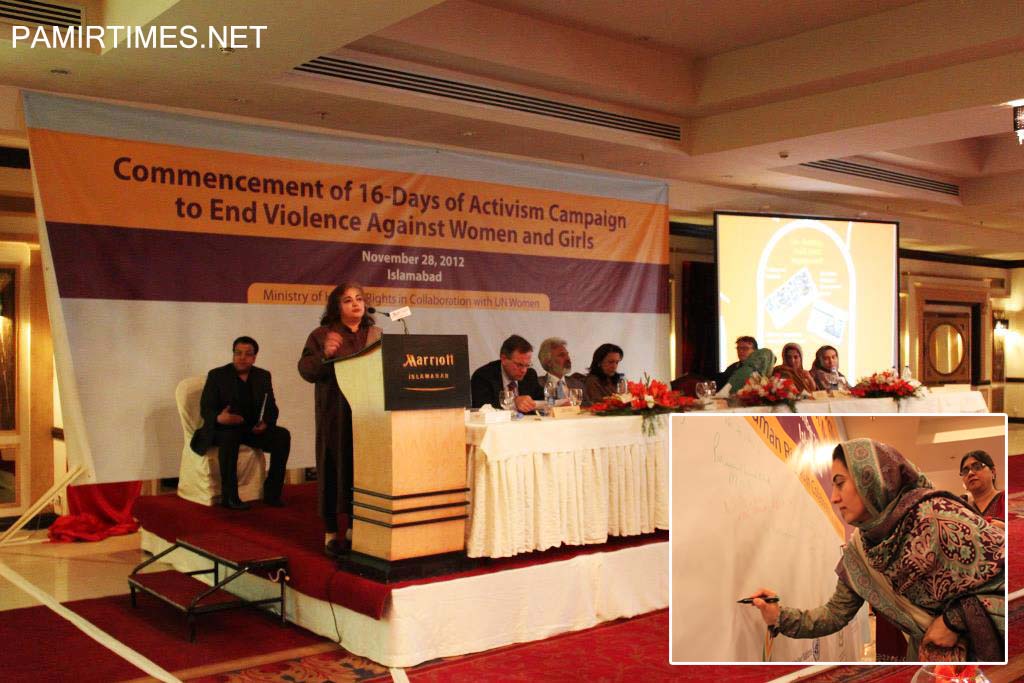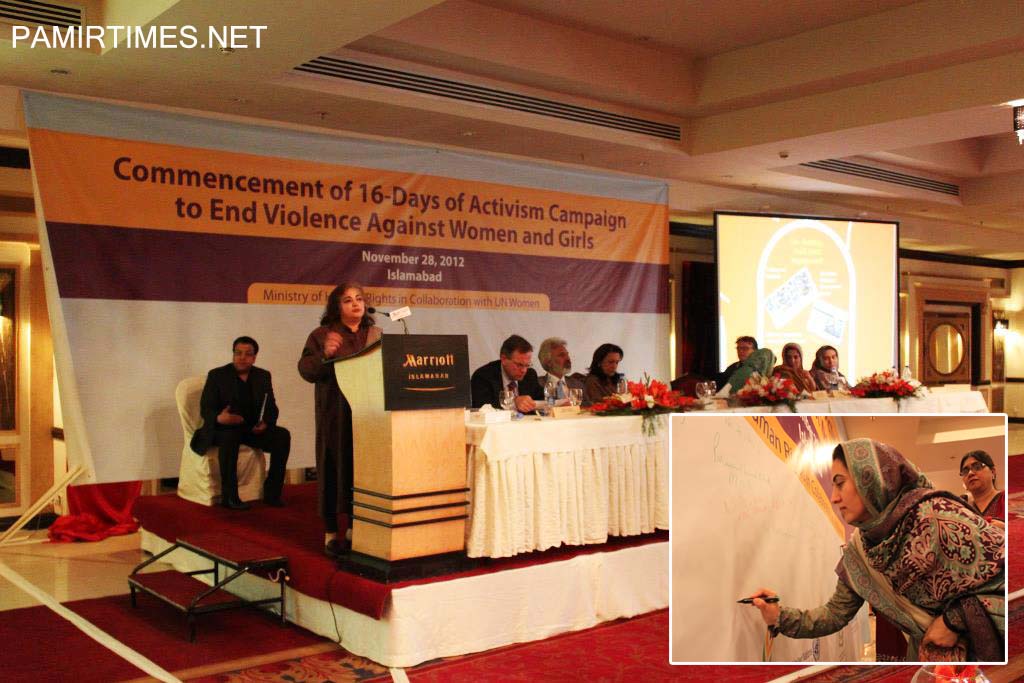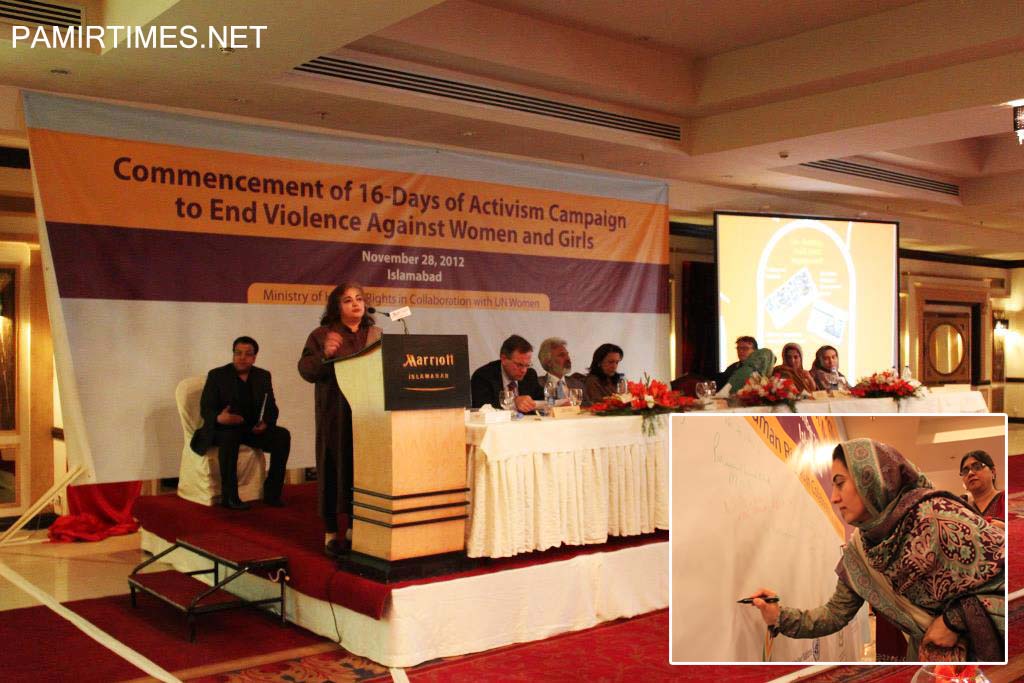 Special Correspondent
Islamabad, November 28: The Annaul 16-days of activism campaign to end violence against women and girls was launched today at a hotel in Islamabad. Gilgit-Baltistan's minister for women, sports, culture and tourism, Ms. Sadia Danish, was also present at the occasion. She highlighted the violence faced by women and girls in Gilgit-Baltistan and vowed to play a positive role for eradication of the social menace.
She also said that the GB government is actively pursuing cases of violence against women and girls and the criminals will be penalized and brought to justice.
The incidents of violence against women have increased exponentially in Gilgit-Baltistan during the last few decades because of social and economic pressures, as well as traditional notions of honour and prestige. Radicalization of the society on religious lines is also causing difficulties for women and girls. Hundreds of women have killed themselves during the last decade and hundreds have been killed by their relatives or family members, in the name of honour.
While some regions are more notorious because of strong and objective projection of the issues by the journalists, others are silent spectators despite of an increase in the number of cases. Majority of the cases of violence against women are not reported in Gilgit-Baltistan, according to an Mehnaz, an NGO worker who has been studying such cases for long.
Weak prosecution and absence of strong judicial mechanisms has been providing a safe passage for criminals who fake medical reports, pressurize the media and buy justice at gun-point or through money.
Several cases of alleged murder are pending in courts but due to absence of proper procedures and checks and balance the grieved families are suffering, waiting for justice.
In this scenario, Sadia Danish's resolve to stand for putting an end to violence against women and girls is being seen as a powerful gesture. The public circles are expecting that the resolve and vision will be visible on the ground also, to ensure that the region's leaders are not confined to heroic and flowery sloganeering only.