Gojal: Pillars of "Friendship Bridge" have resurfaced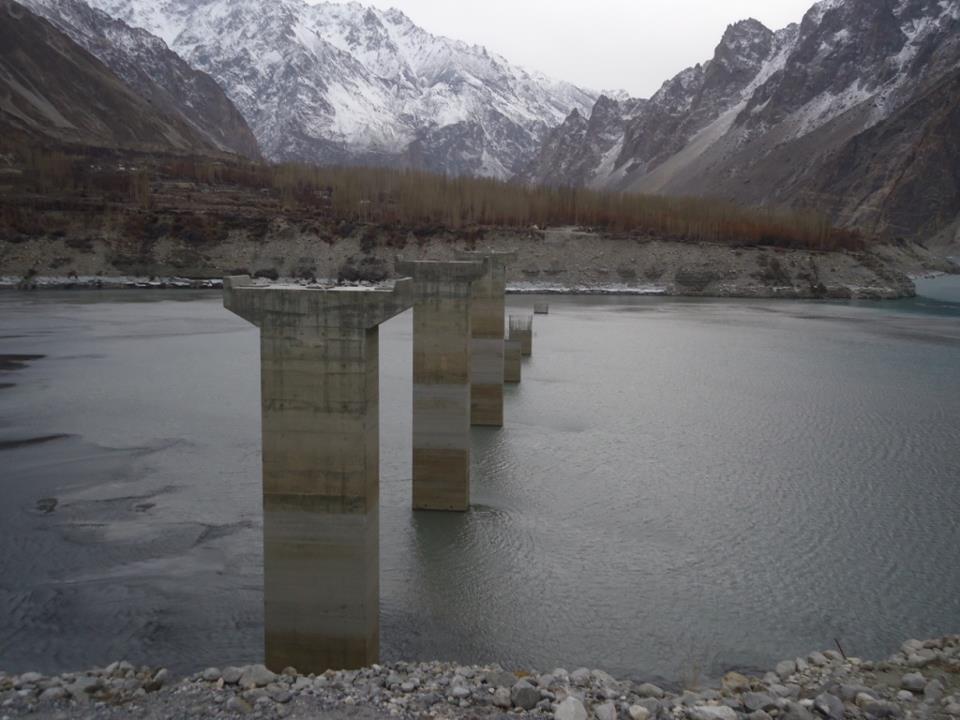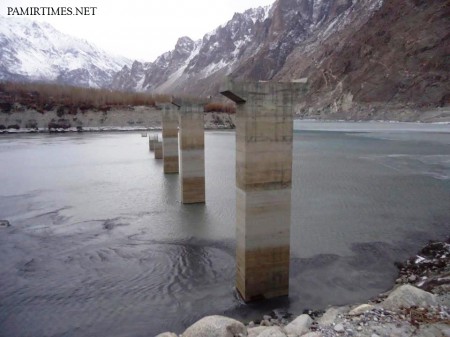 Gulmit, February 10: Pillars of an under-construction bridge connecting Gulmit and Shishkat village in the Gojal Valley, upper Hunza region, have almost resurfaced.
The bridge had been caused to submerge in the dammed Hunza River, after the 4th January landslide at Attabad village.
The Frontier Works Organization had recently released water from the dammed river after excavating the debris
Photographs from 2010 
The photographs posted below were taken in the month of April, when the dammed river was expanding towards Gulmit.