Women come out on the streets of Gilgit to register protest against water shortage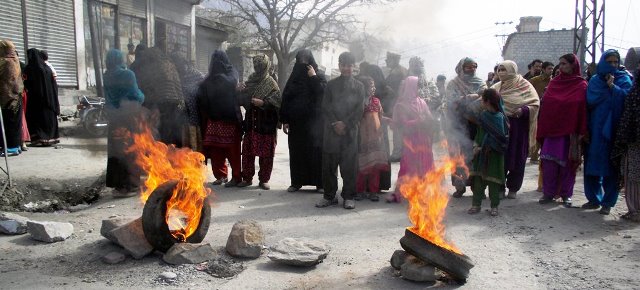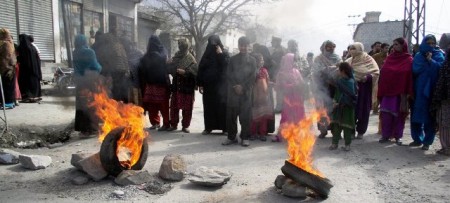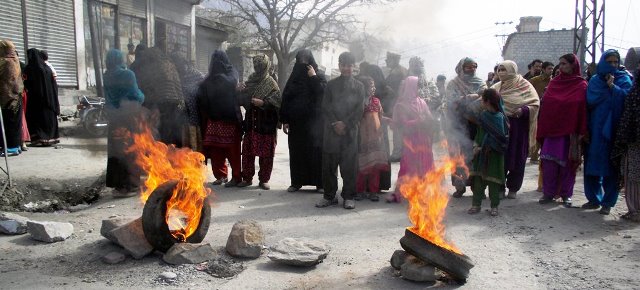 Our Correspondent 
Gilgit, March 8:  Female residents of Muslim Colony, Konodas, came out of the roads to register their protst against shortage of drinking water. Raising slogans against the government, the Burqa clad and covered in Chadar women burnt tyres and blocked a road.
The protesters said that their Colony did not have drinking water for more than two weeks and that no one was paying heed to their fate. The women said that they were forced to fetch water from the highly polluted Gilgit river for consumption in kitchen and for washing cloths and doing the dishes.
The women criticised the GBLA members for spending months and months in Islamabad, instead of staying in the region and resolving the people's many issues. They also demanded removal of the WASA employees deployed in the Konodas area, accusing them of inefficiency and corruption.
An official of the PWD reached the protest site and ensured the women that a water tank located in the region will be cleaned on priority basis and they will get water by Friday night.
It is pertinent to note that women generally do not come on the roads in the Gilgit-Baltistan region to register their protest. This unique protest on the International Women's Day might be a sign of social under currents, which has enabled women to share the social and political space in a more resolute manner.
However, while these women were burning tyres and raising slogans, many others were busy washing cloths near the banks of the Gilgit river, unaware of the International Women's Day.