Zafar Iqbal elected Chairman of Sost Dry Port Trust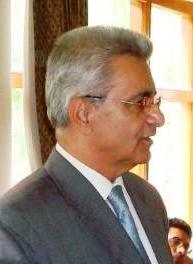 PT Report
Gilgit, August 18: Renowned bureaucrat and former MD of NATCO, Zafar Iqbal, has been elected as Chairman of the Sost Dry Port Trust today. He won 155 votes while Darvesh Ali, the second strongest candidate, got 119 votes, during the port's elections held today in Sost.
Abdul Rauf was elected the Vice Chairman of the Port, from among three candidates, getting 188 votes. Eleven (11) Directors of the port, including two women, were also elected.
It is pertinent to note that the Trust's Chairman, by constitution, is appointed as the Vice Chairman of Pak-China Sost Dry Port Company.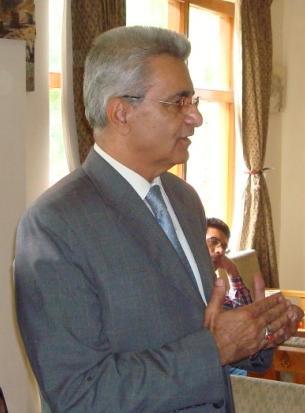 The election of Zafar Iqbal as Chairman of the Port Trust, and in effect VC of the Joint Venture Company, has been hailed by public circles and it is being hoped that he will use his managerial and leadership abilities to transform the port into an international hub of business and trade.
The Sost port has the potential to serve as a major trade hub for China and the Central Asian Republics (CARs). However, due to  political meddling and non-professional handling the port has not been able to perform well in the past.
While Pakistan and China negotiate the construction of rail link between the two countries, the port was in need of a capable leadership which is not only able to safeguard and promote the interests of the shareholders, but also the local community.
In the past, the port's authorities have used their position to gain loans worth millions of rupees, mortgaging the port's land and other properties.
Zafar Iqbal replaces Ali Afsar, the outgoing Chairman of the Port Trust, who had become the Chairman after winning a legal and political battle against Mir Ghazanfar Ali Khan and several members of his family.