Nationalists demand revival of 'State Subject Rule' in Gilgit-Baltistan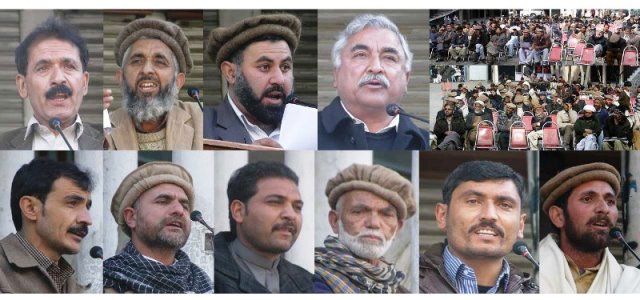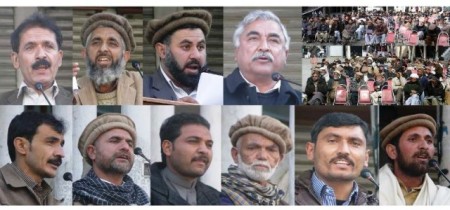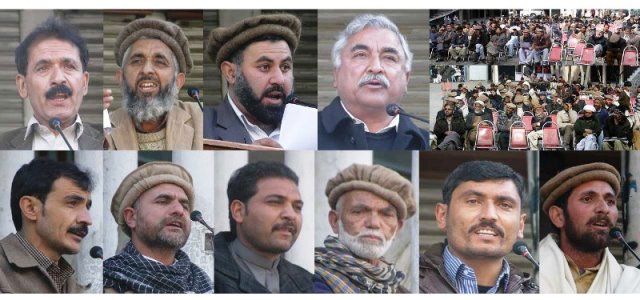 PT Report
Gilgit, November 25: Sectarianism is keeping the people of Gilgit-Baltistan apart, elongating and compounding their constitutional deprivations. Major Brown and Sardar Alam spread sectarianism in Gilgit-Baltistan. The history of the region's freedom war was distorted. The government of Pakistan should revive the state-subject rule in the region and bring an end to the region's political and constitutional deprivations.
These views were shared by nationalist leaders today at a ceremony held to commemorate the death anniversary of Col Hassan Khan, one of the heroes of Gilgit-Baltistan's freedom war.
The speakers also demanded repealing of the Karachi Pact of 1951. They asked the government of Pakistan to use the 2014 elections for creation of a "legitimate and truly autonomous" legislative assembly in Gilgit-Baltistan and restore the independent state that existed for 15 days, from 1st to 15th of November.
A resolution (click to open) was also passed at the end of the gathering. Through this resolution, the nationalists have demanded withdrawal of the Sitara-e-Pakistan award conferred on Major Brown, turning NLI Regiment into a 100 percent GB force and its deployment in the GB region the establishment of airports in Skardu, Chilas and Gilgit, as well as launching of chopper service in the region. They have also demanded local control over all the routes passing through Gilgit-Baltistan.
The gathering was addressed by Col (r) Nadir Hassan, son of Mirza Hassan, Safdar Ali, Faizullah Faraq, Aslam Inquillabi, Rafique Numberdar and Qadri, among others.