Gilgit-Baltistan care taker cabinet announced after one month, five ministers named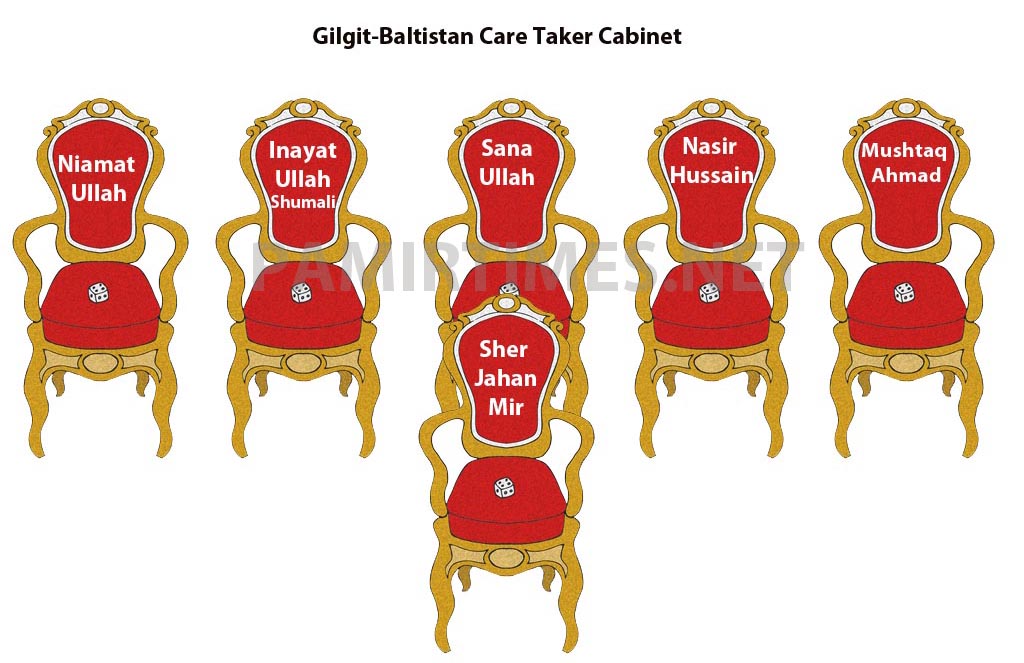 Islamabad: The care-taker cabinet for Gilgit-Baltistan has been announced today, more than a month after the departure of the ppp-led coalition government.
According to a notification issued by the Minister of Kashmir Affairs and Gilgit-Baltistan, Advocate Mushtaq Ahmad, Haji Sana Ullah, Inayat Ullah Shumali, Niamat Ullah and Nasir Hussain have been appointed as care-taker ministers.
It is pertinent to note that two of the care-taker ministers named today are believed to be close relatives of PTI's provincial convener Hashmatullah and Peshawar Core Commander, while one of them is also a leader of the Jamat-e-Islami's regional set-up.
Sher Jahan Mir, a renowned banker, has been functioning as the care-taker chief minister, while Governor Syed Pir Karam Ali Shah and Speaker Wazir Baig are also retaining their previous positions. The incumbent speaker will hold his position, as per law, till election of the next assembly.
With reporting by Abdul Rehman Bukhari