9 amazing photographs of Rush Lake, Nagar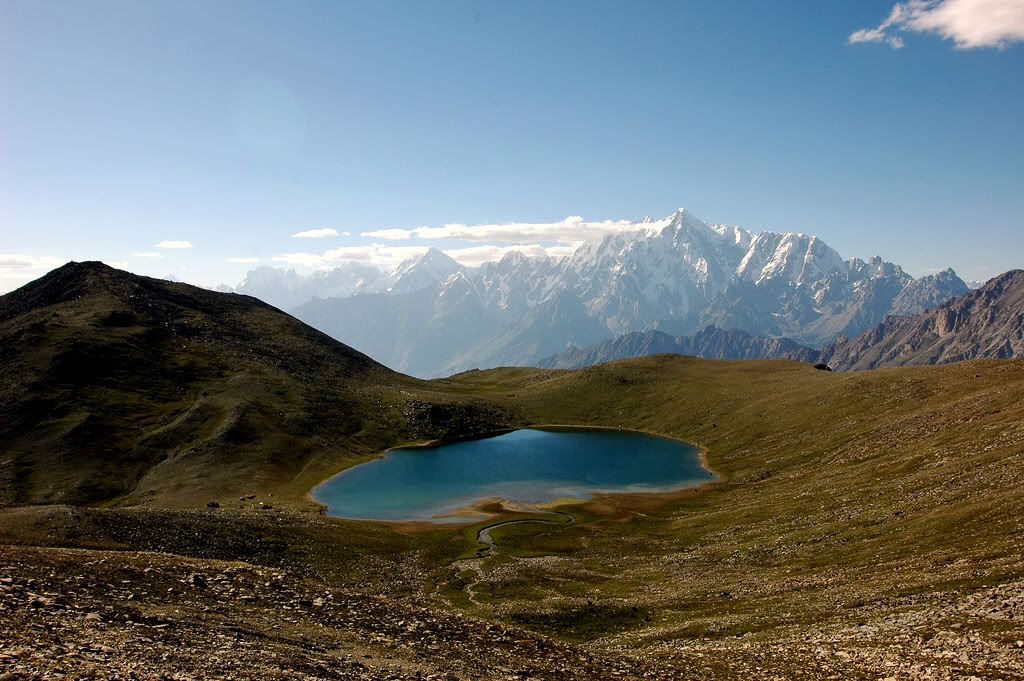 Rush Lake is located in the Hoper Village of the former state of Nagar Valley, which is now a sub-division located in the Hunza-Nagar district of Gilgit-Baltistan.
Situated around 4,500 meters above sea level, Rush Lake is one of the most beautiful water bodies found in Pakistan. It is believed to be among the highest alpine lakes of the country. The towering Miar Peak and Spantik (Golden Peak) are located at a distance of not more than 15 kilometers from the lake.
Disclaimer: These photographs have been taken from different online sources and the credits for them rest with the original photographers.