Chilas: Army chopper drops thousands of pamphlets seeking info about escaped prisoners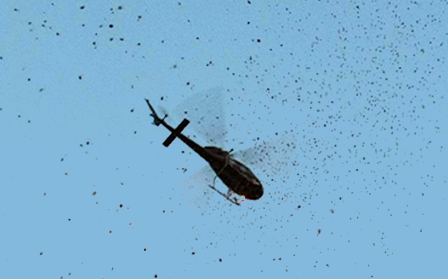 Chilas, March 9: Thousands of pamphlets seeking information about two escaped inmates were dropped over Chilas city by an Army helicopter. The pamphlets reportedly contain information about the two escaped inmates, Habibur Rehman and Liaqat, and warn the locals against providing them shelter or support.
The public have also been told that those giving information about the suspected terrorists will be paid 4 million rupees, and their information will be kept confidential.
According to our correspondent, it is for the very first time that pamphlets were dropped from a chopper over Chilas city.
Since the escape of the two suspected terrorists last week, a search operation is underway in the entire region. The escaped inmates are believed to be involved in the massacre of foreigners near Nanaga Parbat Base Camp and also the targeted killing of an Army Colonel and a senior police officer in Chilas.