Gilgit: Seven leaders of MWM, ISO booked under serious charges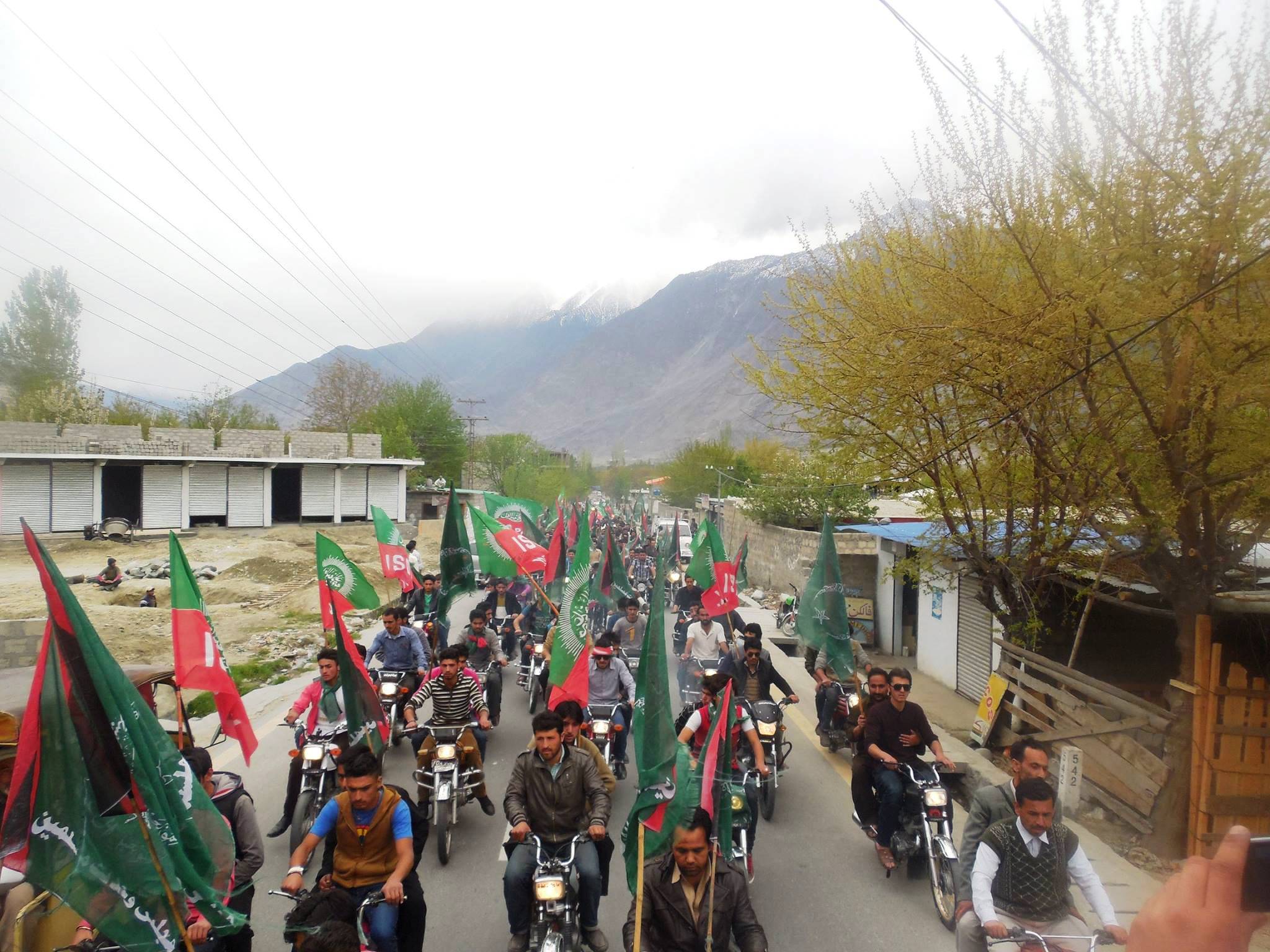 With reporting by Abdul Rehman Bukhari
Gilgit, April 1: The Gilgit Police has registered cases under various sections of the Pakistan Penal Code and Anti-Terrorism Act against 7 leaders of the Majlis-e-Wehdatul Muslimeen (MWM) and the Imamia Students Organization (ISO).The cases have been registered at the City Police Station in Gilgit after an application was filed by Maulana Maqbool Mir.
According to details, the cases have been registered in reaction to 'provocative' and 'anti-state' speeches made by these leaders during a rally held to condemn Saudi Arabia led coalition's attack on Yemen.
The booked leaders include Sheikh Bilal Shumayari, Sheikha Nayyar Abbas, Ghulam Abbas, Arif Qanbari, Sheikh Essa, Sheikh Shahadat and ISO's president Jamal Haider, said a police source.
The sections under which case number 20/2015 has been registered are 124-A of PPC, related to act of treason, 505 (Spreading of mischief in  public), 295-A (Use of derogatory remarks, etc., in respect of the Holy Prophet), and section 8-A and 9 of the Anti-Terrorism Act (ATA), which relates to  acts intended or likely to  stir up sectarian hatred.
It is pertinent to note that a rally had also been held yesterday to condemn the MWM/ISO rally. A number of political and religious groups have also announced to hold a rally on Friday to condemn and reject the MWM/ISO rally.