Haider Shah Rizvi remembered by GB youth in Rawalpindi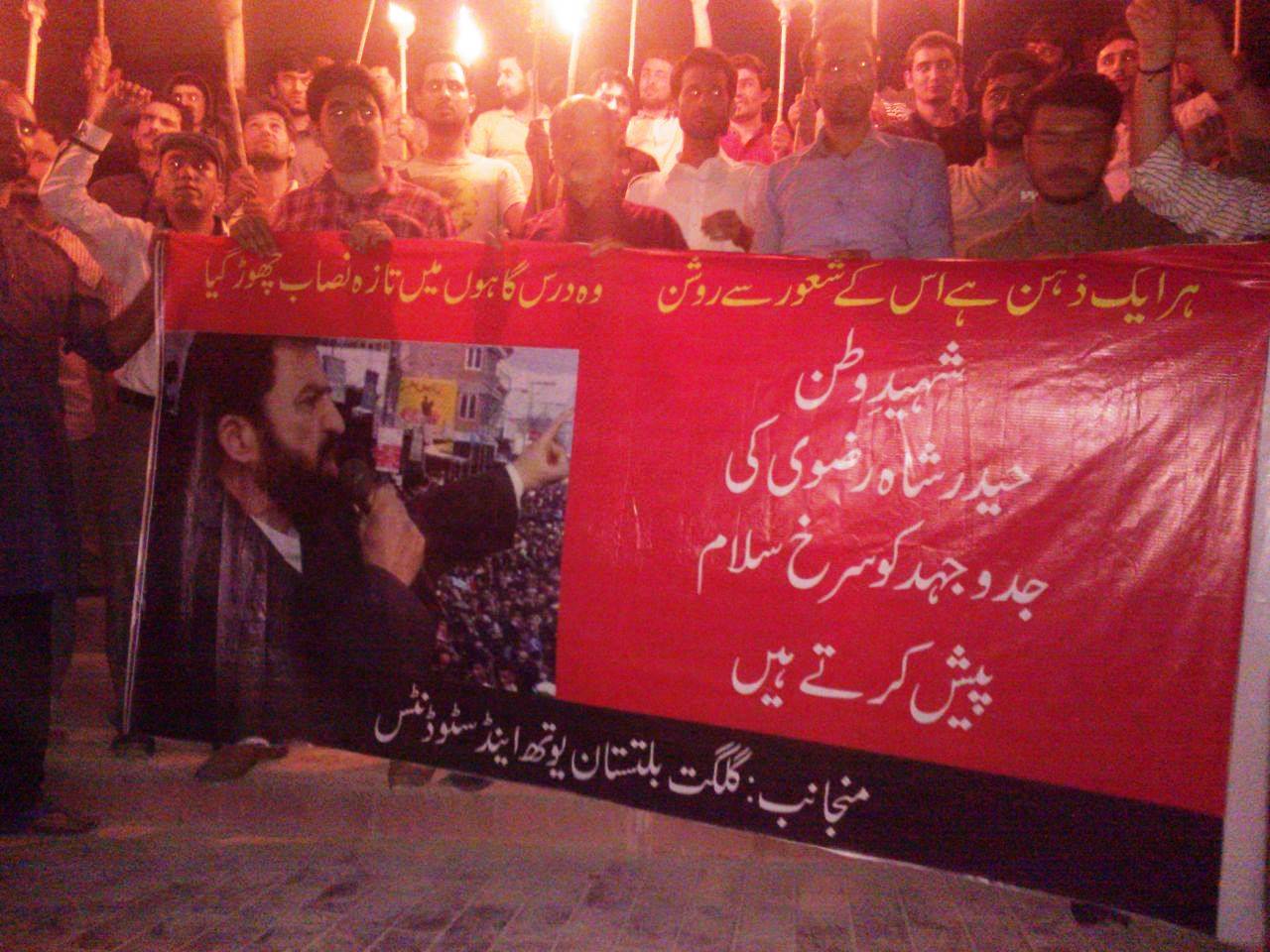 By Asif Ali Ashraf
Rawalpindi, 27th April: A candlelight vigil was held by the students of GB at the Rawalpindi Press Club here today to commemorate the great nationalist leader Shaheed Syed Haider Shah Rizvi. Slogans of "Saheed a watan Haider Shah teri jurat ko Salam ho" and "Jiye Haider Shah" were raised by the participants, calling for the basic rights of Gilgit Baltistan.
Speaking to the rally, BNF leader Shahid Hussain said Haider Shah was a person who never compromised on his ideology. He said Haider Shah had sacrificed his whole life in the struggle for the rights of Gilgit Baltistan, preferring the national interest of GB over his personal interests. Shahid Hussain stated that Haider Shah had remained steadfast in this despite having been offered luxuries many times on the condition of changing his ideology.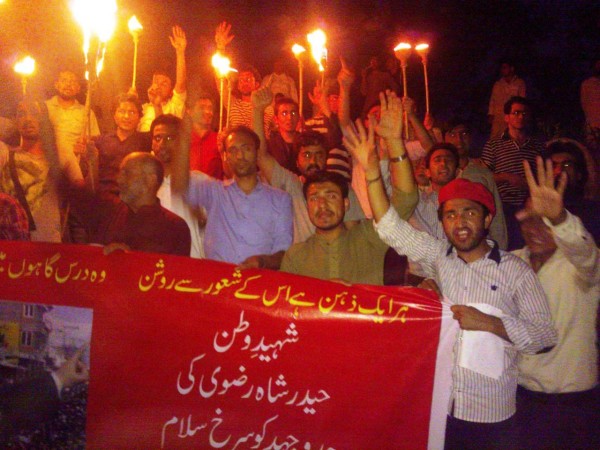 Shaheed Hussain also asked the youth of GB to extend the message, ideology, and philosophy of the martyr to two million deprived people of GB, the speakers, who included Shabir Mayar, Sher Nadir Shahi, Sadaqat Sahil, Asim Tamori, and Tasawor, vowed to continue Shaheed's struggle.
Fateha was offered at the end of the vigil for the departed soul of Shaheed Haider Shah Rizvi.