PM to create Yasin-Gupis district soon after elections, claims Sultan Madad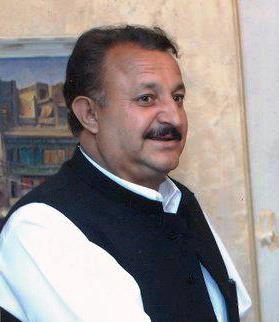 PT Correspondent
Gilgit: Prime Minister of Pakistan Muhammad Nawaz Sharif on Wednesday has reportedly assured Sultan Madad, a member of Central Executive Committee PML-N from Gilgit-Baltistan, of making subdivision Gupis-Yasin a separate district. He has reportedly said that the creation of the district will be notified after the upcoming elections to the Gilgit-Baltistan Legislative Assembly.
"Yes, the PM has not only assured me about creation of the Gupis-Yasin district, but he has also said that he will visit district Ghizer for inauguration of Ghakuch to Silpi RCC bridge before the GBLA elections" said Sultan Madad while talking to a correspondent after his meeting with PM Nawaz Sharif.
He added that his meeting with the Prime Minister was focused on the one-point agenda of making Gupis-Yasin a separate district. He insisted that nothing else was discussed during the meeting.
"The honorable Prime Minister has won hearts of people of Ghizer and all propaganda against PML-N will cripple now," Sultan said, adding that he congratulates the inhabitants of his motherland on this achievement.
PML-N GB Senior Vice President Ghulam Muhammad confirmed the meeting of Sultan Madad with the Prime Minister. He also confirmed that the PM has assured making Gupis-Yasin a separate district, saying he had been informed about this by PM secretariat's officials.
He appreciated the efforts of Sultan Madad for approaching to the Prime Minister regarding creation of Gupis-Yasin district and felt proud of his leadership.
Meanwhile, according to a press release issued by PM secretariat Sultan, Madad during his meeting with the Prime Minister appreciated the projects announced recently and also said that completing the power projects in time will benefit the entire Gilgit-Baltistan region. The meeting was also attended by the Federal Minister for Water & Power Khawaja Muhammad Asif.
It is pertinent to note that the PMLN had in a press note said that Sultan Madad has rendered apology to the party for breaking discipline, and that he has pledged his all out support for PMLN. Sultan had started an election boycott campaign to press the party leaders to announce creation of a new district in Ghizar district. The boycott campaign was called off a couple of days back.