No NGO to be allowed to work in GB, Fata, says Nisar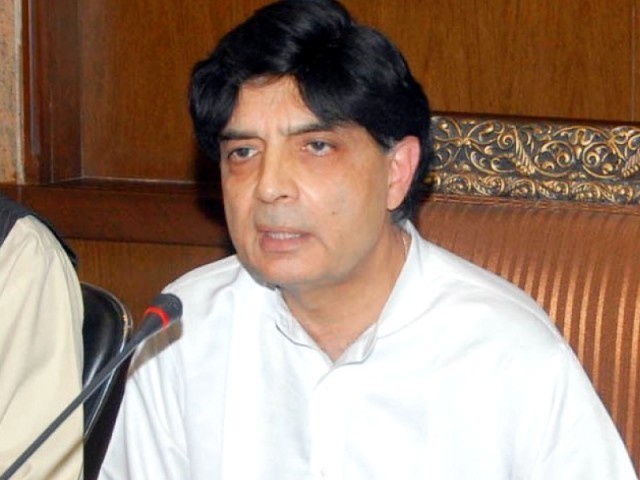 ISLAMABAD: Interior Minister Chaudhry Nisar Ali Khan has said that no non-governmental organisation would be allowed to work in FATA, Gilgit-Baltistan and other declared security zones.
He said the registration, monitoring and security clearance of all non-governmental organizations would now be done by the Interior Ministry.
"Decision has been taken by the Prime Minister in the light of a report prepared by a Committee headed by Special Assistant to the Prime Minister Syed Tariq Fatemi," he said while speaking to media in Islamabad.
He said there would be a transparent accountability system detailing sources of funding and objectives of the NGO.
The minister said the government would encourage NGOs for self-regulatory system.
He said all local and foreign NGOs will have to register or re-register within six months and those not doing so or refused registration will have to leave Pakistan.
The Minister said currently there are thousands of NGOs in the country but about 40 percent are not registered and there is no data base of these organizations.
Source: ARY