Gilgit: Protesting PWD and WASA employees up the ante, march towards CM secretariat demanding permanent jobs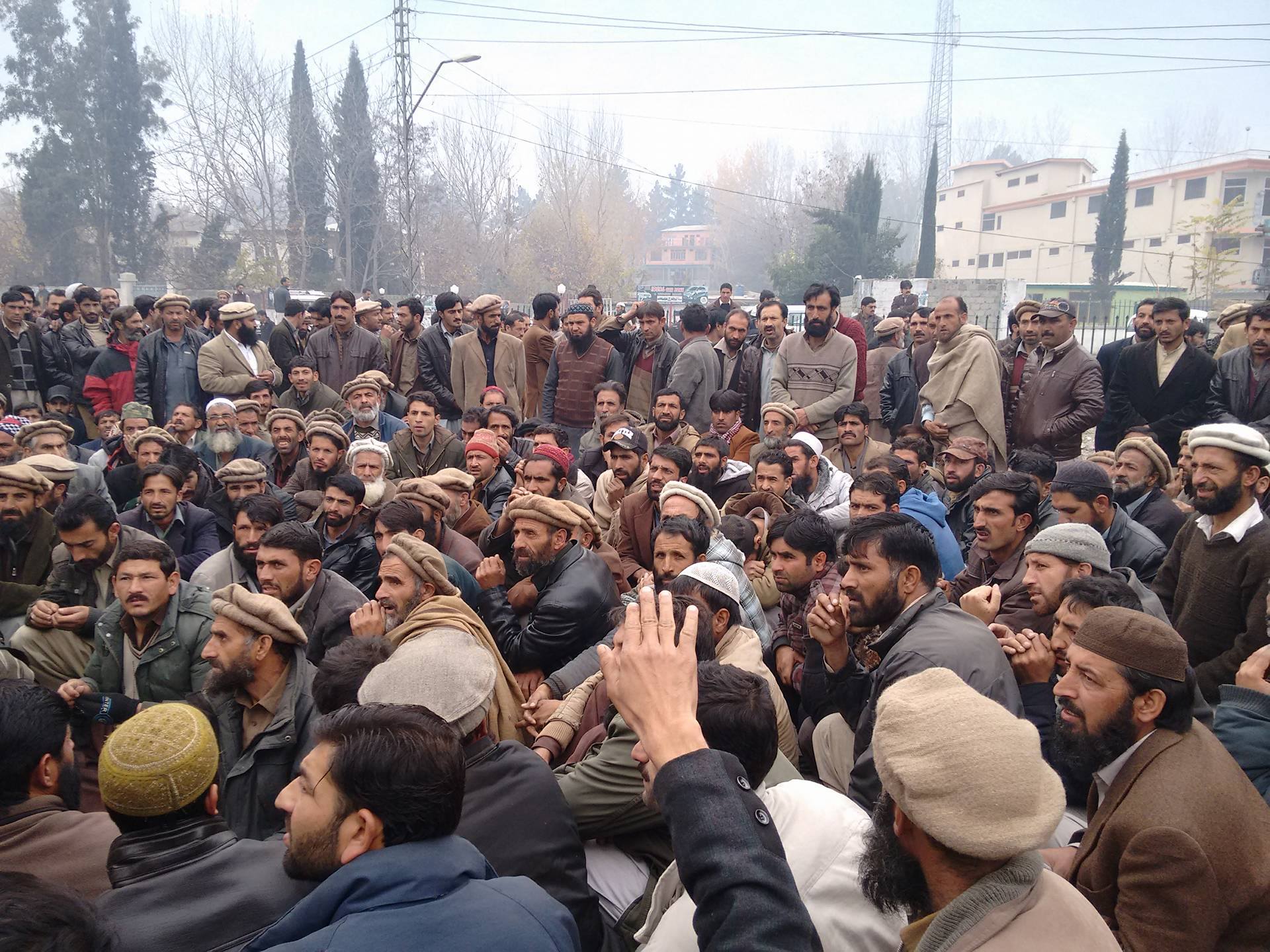 Gilgit: Employees of Gilgit-Baltistan Peoples Works Department (PWD) and Water and Sanitation Authority (WASA) have started a Dharna (sit-in) near the Chief Minister secretariat in Chinar Bagh, Gilgit. Police have stopped them from moving in front of the CM secretariat.
These temporary employees have been protesting for the last one week, demanding permanent jobs and payment of salaries. Around 7,000 employees of the two departments are taking part in the protest demonstrations in all districts of GB.
Some people, including government officials, believe that many of the protesting temporary employees were hired through illegal means. Many of the employees are believed to be overage, while still many are reportedly underage, and many more may not be fit for the jobs they have been hired for. These people were hired during the PPP regime.
The employees, on the other hand, says that they have been working for their departments for long and that they need to be regularized. They blamer the recruiters, saying the government and other institutions should have been more vigilant to avoid illegal hiring.
The Chief Minister has told the media recently that he will not succumb to pressure. He has also said, however, that the deserving employees will not be deprived.
The protest situation has been going on for the last one week. The protesters seem adamant at getting their demands accepted. Meanwhile, the public is suffering because of closure of offices and suspension of services for the last one week.
Watch
Employees of Gilgit-Baltistan Peoples Works Department (PWD) and Water and Sanitation Authority (WASA) have started a Dharna (sit-in) near the Chief Minister secretariat in Chinar Bagh, Gilgit. Police have stopped them from moving in front of the CM secretariat. These temporary employees have been protesting for the last one week, demanding permanent jobs and payment of salaries. Around 7,000 employees of the two departments are taking part in the protest demonstrations in all districts of GB. Reproter: Abdul Rehman Bukhari Camera: Munawar Hussain Nagri

Posted by PAMIR TIMES on Wednesday, 25 November 2015