"Gilgit-Baltistan can be affected by HIV/AIDS with the opening of international routes", Dr. Abdul Latif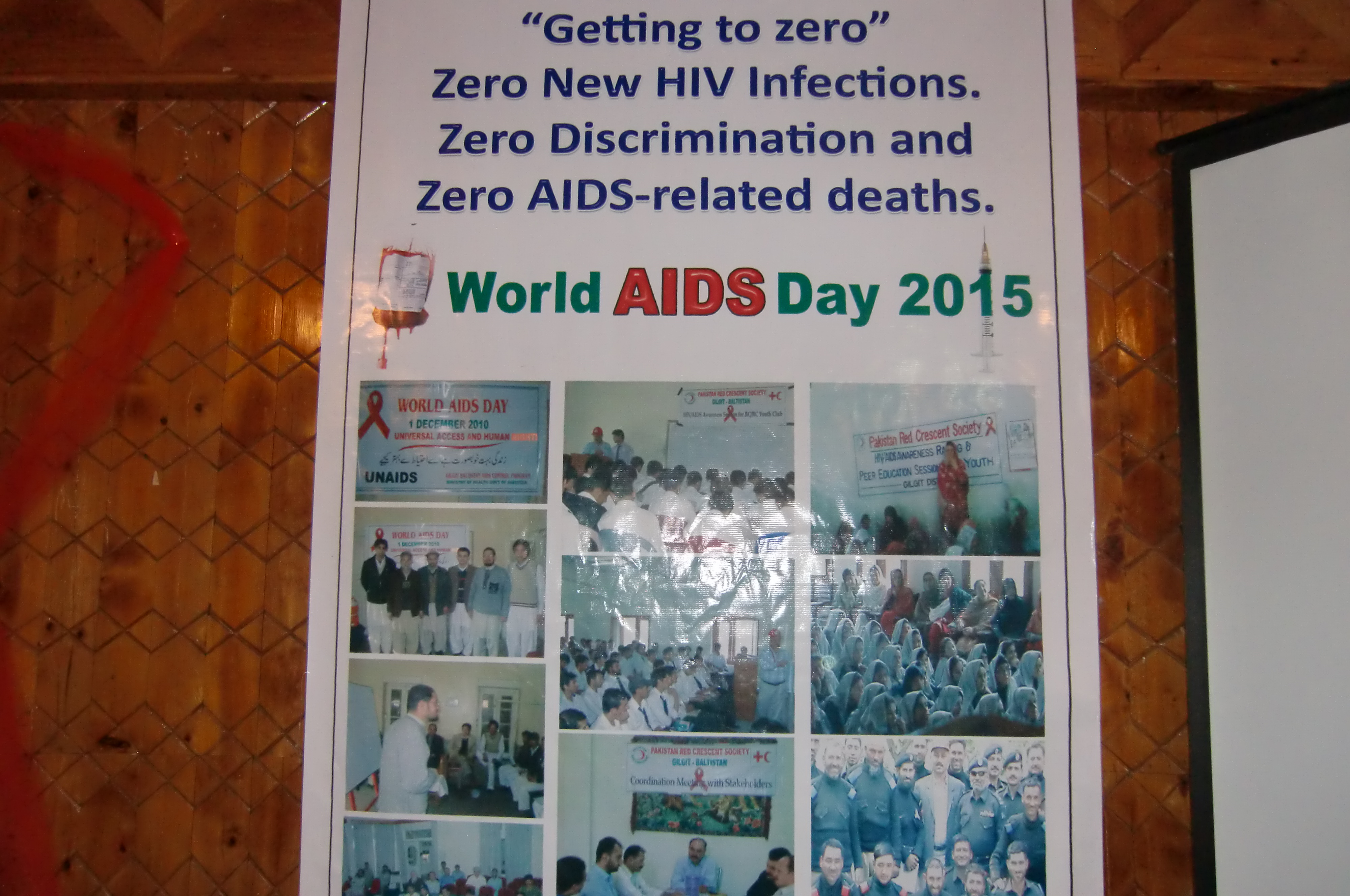 Gilgit: Pakistan Red Crescent (PRC) Society Gilgit-Baltistan on Tuesday marked the World HIV/AIDS Day by organizing a dissemination seminar in the regional capital. In line with the internatioanl theme, the seminar highlighted 'reach to zero' goal.
Speaking at the occasion Dr. Abdul Latif, Coordinator of Gilgit-Baltistan AIDS control Programme, said that the chances of people getting affected by HIV in Gilgit-Baltistan might increase due to the flow of tourists and traders. He said that virus is already prevalent in China and it can reach across the border if preventive measures and controls are not established. "Gilgit-Baltistan can be a victim of HIV/AIDS after launching of China-Pakistan Economic Corridor Project as the virus has badly affected the people of China's Xinjiang province", he said.
He added that the government of GB is taking initiatives for strengthening of the HIV/AIDS control department and a regional blood transfusion center has been established in Gilgit to control the spread of the disease through unsafe transfusions.
Speaking at the occasion, PRC Provincial Secretary Noor-ul-Ain said that millions of people across the globe have been affected by HIV/AIDS virus and this has become a challenging phenomenon to overcome at various levels. She said that the number of HIV/AIDS positive patients is increasing even in Pakistan hence for the Pakistan Red Crescent focuses on raising awareness among multi-stakeholders about the HIV/AIDS prevention.
The seminar was also addressed by Northern Areas Aid Control Consortium (NAACC) President Professor Ejaz Ahmed Khan, PRC Provincial Health Officer Dr. Muhammad Younas and PRC HIV/AIDS Coordinator Ali Sher Khan.
The seminar was attended by health experts, social activists and a large number of PRC GB staff and volunteers.