Tragedy: Three school going girls fall to their death while crossing a shakky bridge in Chitral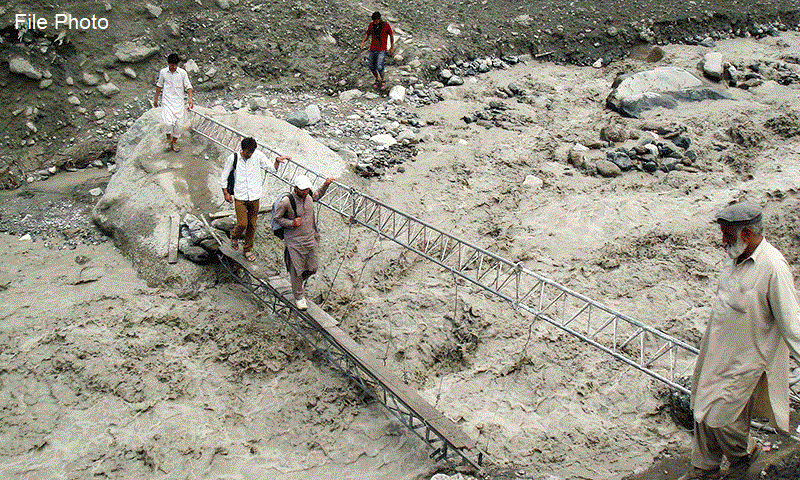 Chitral: Three fifteen years old class fellows have fallen from a dilapidated bridge today in the Rech village of Upper Chitral, losing their lives. Dead bodies of one of the girls has been recovered while search for the rest is underway.
According to details, the three girls – Bibi Shehria, daughter of Shah Akram, Nasreen Bibi, daughter of Zar Mast, and Attya Bibi, daughter of Muhammad Iqbal – were going from Salandur area of Rech to a village across the river. The teenage girls were crossing a narrow hanging bridge over the river, when they could not maintain balance and fell into the river.
A couple of weeks back a father and his daughter had also met a similar fate while crossing a bridge in Chitral.
The shocked locals have blamed the government and the district administration for failing to repair the bridges despite of several reminders, requests and protests.
With reporting by Bashir Hussain Azad