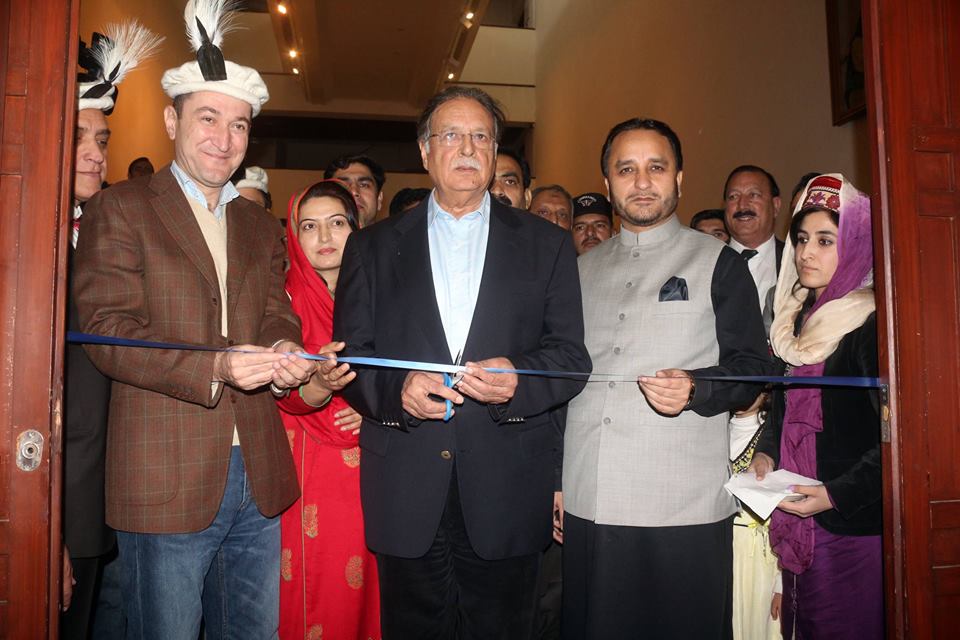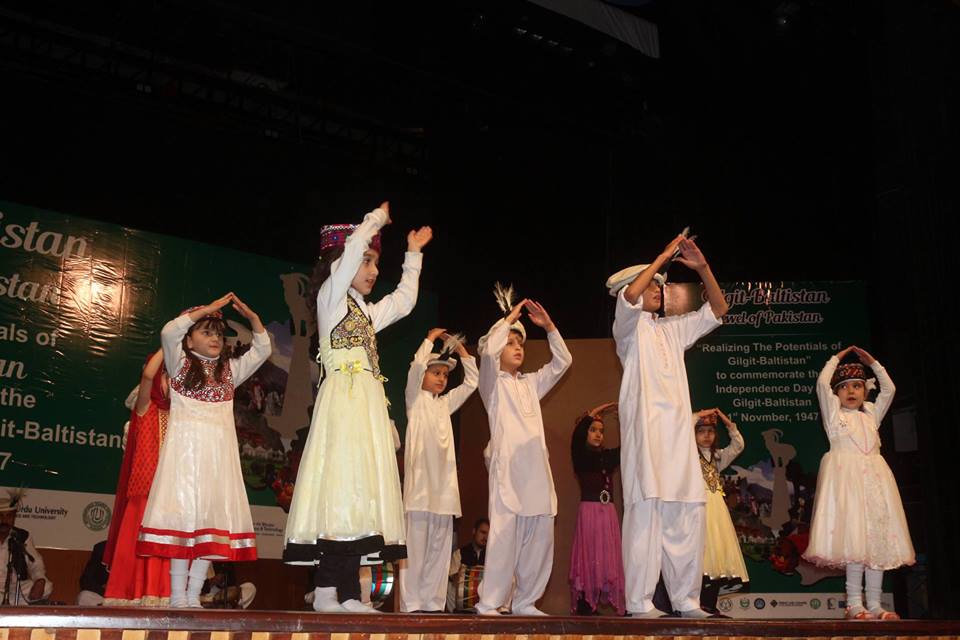 Minister for Information and Broadcasting Pervaiz Rashid has stressed the need for working together to make the country safe and better place to live.
He was addressing a ceremony in connection with Independence Day of Gilgit-Baltistan in Islamabad on Sunday.
The Minister said the present government of PML (N) is paying attention towards the development of Gilgit-Baltistan.
Talking about China Pakistan Economic Corridor (CPEC), Pervaiz Rashid said the Corridor project will start a new era of development in the area. The Minister said it will connect Gilgit-Baltistan with Gwadar, Karachi and Central Asian Republics and promote trade, torism and economy.
He said the CPEC will create numerous opportunities of employment in the region.
He appreciated the cultural diversity of Gilgit-Baltistan.
Addressing the ceremony, Chief Minister Gilgit-Baltistan Hafiz Hafeez-ur-Rehman says law and order situation has improved in Gilgit-Baltistan as a result of steps taken by the Government.
He said Prime Minister Nawaz Sharif is giving full attention on development of Gilgit-Baltistan. He said tourism is being promoted in Gilgit-Baltistan and six hundred thousand tourists have visited the area during the tenure of the present government.
Talking to newsmen in Islamabad Information said government will utilize all available resources to provide protection to every citizen of the country. He said efforts are being made for this purpose and we have achieved successes in this regard.
The Minister said Pakistan is now more peaceful and safe country than the past as a result of operation Zarb-e-Azb and different decisions of the Parliament.
He said a comprehensive programme has been prepared for the security of media houses.
To a question, Pervaiz Rashid said PML (N) has got the same share in the local government, cantonment board and by-elections as he got in the general elections of 2013.
Pervaiz Rashid said the results have shown that people disliked the politics of PTI.
Answering a question, the Minister said PML (N) leadership will give good mayors to all the districts where it emerged victorious to serve the people.
To a question, Information Minister said Pakistan has become the part of solution while India has becoming the part of problem. He said Pakistan is gaining a good image in the world.