HACC to celebrate "Navroz Festival" in Aliabad, Hunza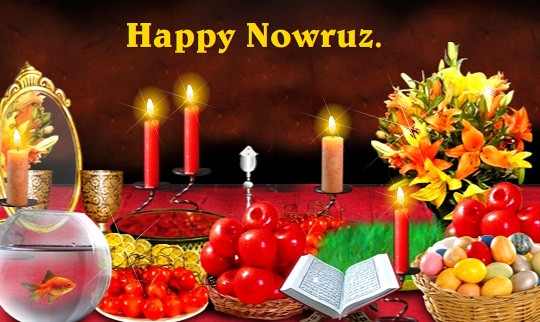 Hunza: The Hunza Arts and Cultural Council has announced that it is going to celebrate the upcoming Navroz Festival on 21st of March in Aliabad, Hunza. Recently, the HACC had collaborated with Hashoo Foundation to celebrate two-day Bofaw agricultural festival.
"We are delighted that in a short span of time, Hunza Arts & Cultural Council has proved itself to be the leading cultural organization of the whole Hunza valley.  HACC plays a key role in Hunza's cultural development by implementing programs that explores Hunza's originality and diversity, promoting its unique culture and providing opportunities for talented youth who participate in a variety of artistic and cultural pursuits", said Karim Khan Saka, Vice President of HACC.
He further informed that HACC has signed MoU with Hashoo Foundation for the revitalization of folk music and cultural festivals of the valley. The series of projects are funded by the CKU Danish Embassy. Working together with Hashoo Foundation and CKU, HACC established the very first music school in the history of Hunza at Aliabad village. A large number of students have been trained in Rubab, Jighini, pipe and other local instruments so far.
Elaborating the activities and achievements of HACC further, Karim Khan said that besides the music school, in a series of festivals, celebration of "Thumishaling" festival at Khanabad and "Bofaw" festival at Altit were a grand success.  In the sequence of upcoming events lies Navorz, New Year of Persian Calendar, which is celebrated in the valley with a lot of zest. Therefore HACC is going to celebrate Novroz Festival at Aliabad Hunza on 21st March 2016.  A major part of the program includes the Award distribution Ceremony. Life time achievement awards will be given to the renowned artists and poets from across Hunza Valley in recognition to their intellectual and skillful contribution towards Hunza culture.