Six members of Gilgit-Baltistan Council elected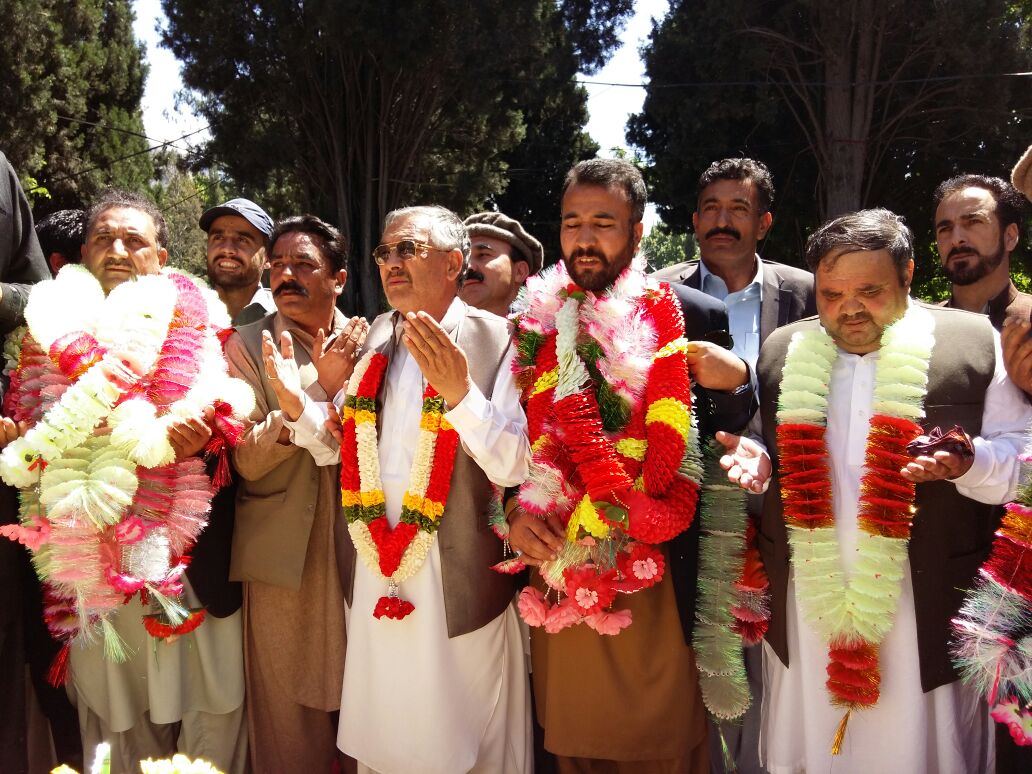 Six members of the Gilgit-Baltistan Council were elected today by members of the Gilgit-Baltistan Legislative Assembly. Among the six newly elected members, four belong to the PMLN, one to Islami Tehreek and one is an independent candidate. PMLN candidates were Sultan Ali, Wazir Ikhlaq, Arman Shah and Ashraf Sada. The Islami Tehreek's candidate was Syed Abbas, while Syed Afzal from Diamer won as an independent candidate.
The Giglit-Batlistan Council comprises of 14 members; six are elected by the GBLA, while six are appointed by the Prime Minister of Pakistan, who is also the Council's Chairman. GB Governor is the Vice Chairman of the Council.
Watch Rahman Bukhari's report, with cameraman Munawar Hussain Nagri