GBLA adopts resolution to introduce local languages in primary school syllabus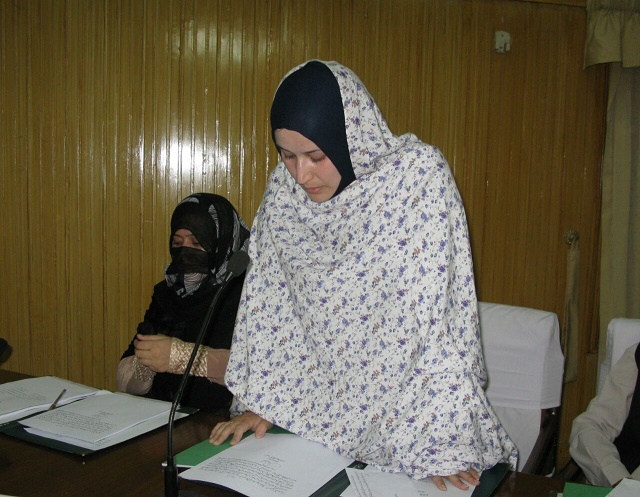 MERAJ ALAM
GILGIT: Gilgit Baltistan legislative assembly unanimously passed a resolution to introduce local languages at primary level in the region.
During 1st sitting of the assembly's 10th session lawmaker Rehana Ibadi tabled the Gilgit Baltistan Introduction of Local Languages as Additional Subject at Primary Level resolution, which was supported by majority of the assembly's members. The resolution was unanimously adopted by teh assembly. Lawmakers said that some the region's languages face existential threats.
A 2nd resolution was table by deputy speaker Jaffar Ullah who said that three Annual Development plan (ADP) PC-1 of the members of the house were submitted to the Planing Department but still they have not been approved. He demanded that the preparation of ADPs be outsourced to some NGOs, criticizing the Planning Department officials for their 'laxity' and 'inefficiency'. He said that due to the negligence of the officials of planing, the annual development plan (ADP) could not be prepared and there are fears to beg losses for the public due to delays in projects.
Minister for works Dr Iqbal said that the preparation of the ADP was the job of the planning department and if there was any laxity on part of the officials concerned, action should be taken against them. He added that the planning officials had been negligent in carrying out their duties. He said that the law makers have no powers, demanding that the secretary be summoned to the house and grilled about the delay in the preparation of the ADP.
Lawmaker Raja Jahanzaib on the occasion said that if the ministers are unable to get official works done through their respective secretaries they should resign and go home.
During the session of the house, the speaker, Fida Muhammad Nashad, had to pass a ruling directing the Chief Minister and other ministers to make their respective planing officials to follow and implement their orders, saying the government officials were working under them. He also said that if any secretary does not follow the directions of the Chief minister, ministers and the Assembly, he can be removed from the post.
The speaker, Fida Muhammad Nashad, referred the resolution to a special committee under senior Minister Akbar Taban,