Ahmadabad village willing to provide electricity to hotel industry in Karimabad, Hunza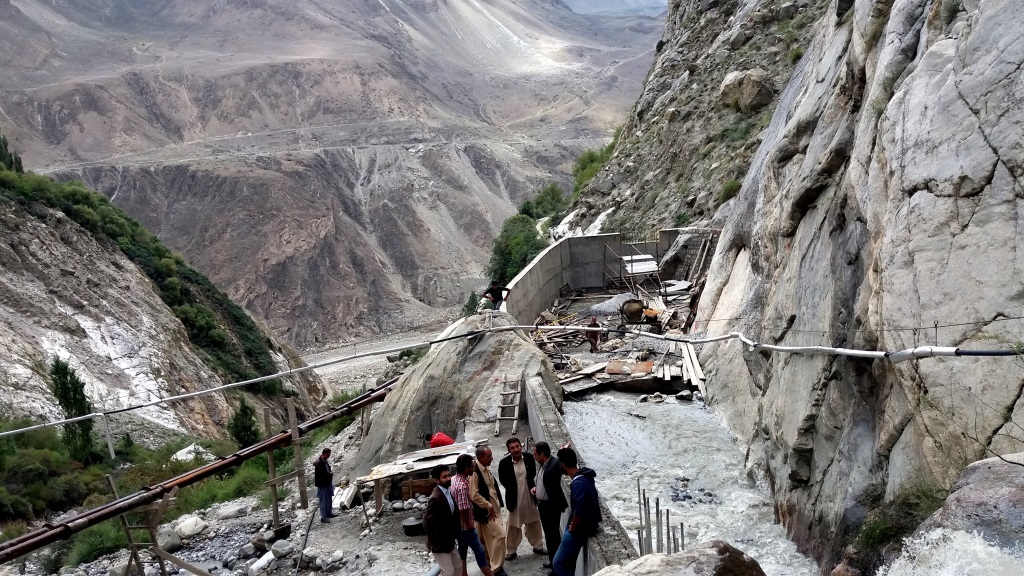 Members of the Hunza Hotels Association visited Ahmedabad Community Hydropower Project the other day to discuss the idea of getting electricity for the hotels industry. This move is necessitated by the fact that the government has miserably failed to resolve the power crisis in Hunza Valley despite of tall claims and much rhetoric for the last decade. The community in Ahamadabad is willing to supply the own-generated electricity to the hotels industry in Karimabad town at commercial price.
Ahmedabad Community ran its first hydropower station in 2008 with the support of Aga Khan Rural Support Programme producing 190 kilowatts of electricity, supplied to 254 homes in Ahamedabad, Sultanabad and Faizabad, neighboring villages.
The new phase of the hydro-power project has the capacity to generate 500 kilowatts of electricity, starting at the end of this month. A third phase is scheduled to produce 400 kilowatts of power by the mid of November 2016.
The enterprising residents of Ahmadabad village have set a bright example by relying on themselves for power generation. Now they are moving a step forward by sharing the fruits of their enterprise with the wider community, while reaping in monetary benefits, which will be used for development of the village. A shining example indeed!