PPP Gilgit-Baltistan launches 'Movement for Ownership and Governance Rights', releases white-paper against govt,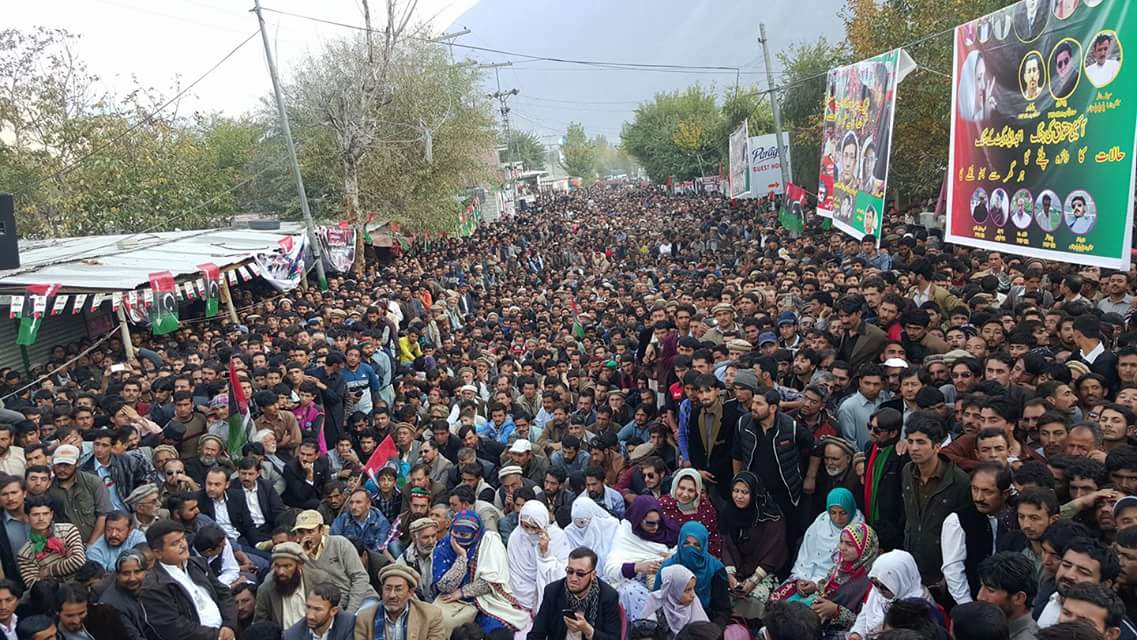 Gilgit: Pakistan Peoples Party organized a huge public gathering in Danyore on the independence day of Gilgit-Baltistan. Thousands of people from various districts gathered to rally in favor of the 'Right to Ownership and Governance Movement' launched by the national party's GB chapter.
The PPP also released a white-paper during the gathering, 'exposing irregularities and corruption' during the last 14 months.
The Pakistan Peoples Party had been mobilizing its supporters and sympathizers across the region, urging them to join the public gathering on the first of November. The party has also vowed to fight for the rights of Gilgit-Baltistan in the CPEC project.
Addressing the gathering, Amjad Hussain Advocate demanded that Gilgit-Batlistan be made a province of Pakistan. He accused CM Gilgit-Baltistan of not being able to represent the region's apprehensions and fears. He said that the people across Gilgit-Baltistan have reservations about the CPEC project. He said that the people of GB are being deprived of their due rights.
"If the people of GB are able to fight and die for the nation, then why are they ineligible for representation in the national parliament", he asked in his speech. "If our region is not disputed for imposition of duties and collection of taxes, then why are we considered disputed when we ask for rights", he asked, echoing the sentiments of the local people who have been suffering due to constitutional limbo for the last seven decades.

Party leaders, including former CM Mehdi Shah, Vice President Jameel Ahmad, Vice President Zafar Iqbal, VP Bashir Ahmad, Imran Nadeem Shigri, Javed Hussain and Secretary Information Sadia Danish addressed the gathering.
Leaders of JUI, MWM, Islami Tehreek, Awami Action Committee and other political groups and parties also spoke during the event.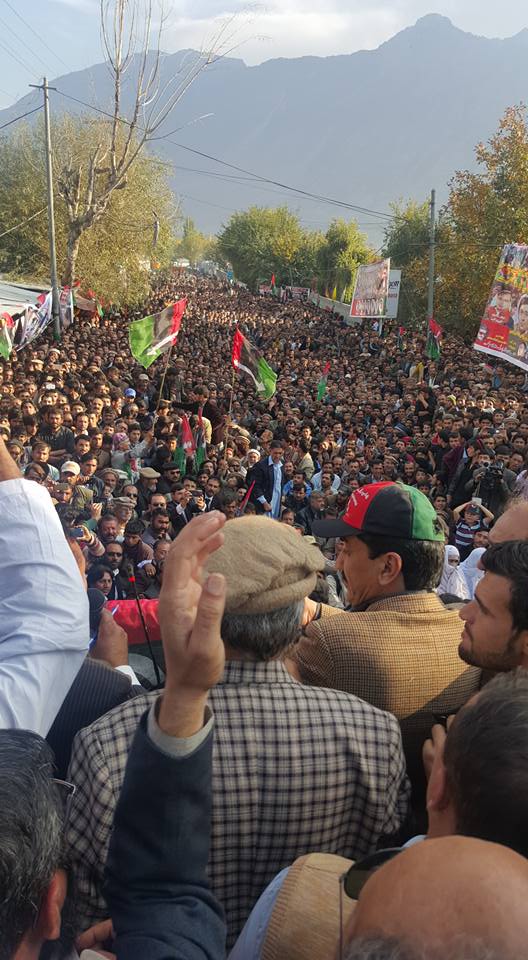 Various religious and political groups also joined PPP during the gathering, supporting the party's "no confidence against the PMLN government", posted PPP's provincial president Amjad Hussain Advocate, on Facebook, after the event.