Mir Ghazanfar and Rani Atiqa sign agreements with CPEC Council to work on various projects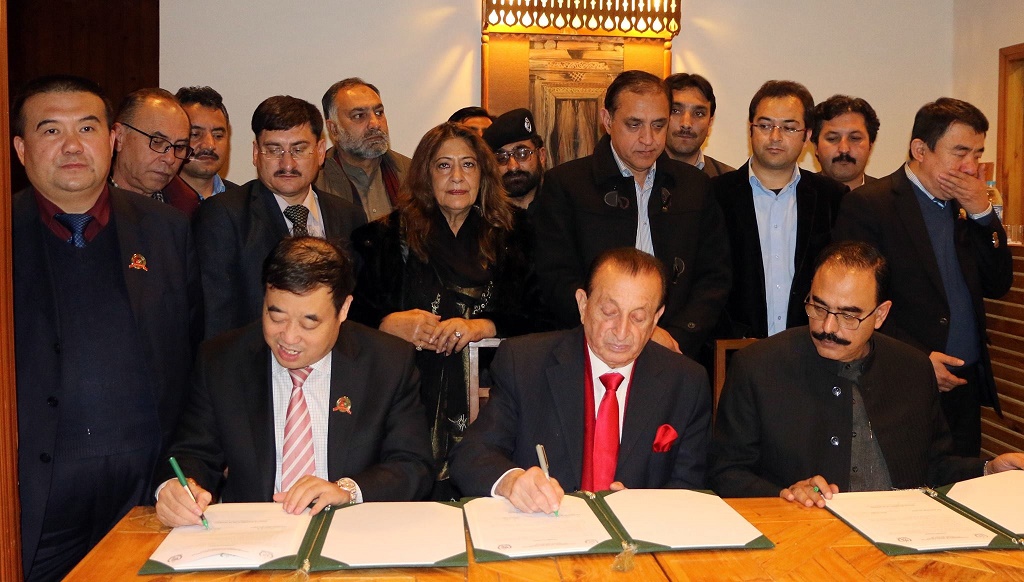 Islamabad: The Governor of Gilgit-Baltistan Mir Ghazanfar Ali Khan and MLA Ateeqa Ghazanfar have signed a number of agreements with the members of the "CPEC Council" to work on a range of projects, documents shared with Pamir Times revealed.
According to details, the two sides have agreed to work on projects like 'establishment of airport at Passu (Hunza), energy/power generation projects, opening of Confucius Center at KIU Hunza Campus, establishment of vocational training center and a state-of-the-art hospital and trauma center, establishment of economic zone and 'infrastructural development'. The one-page agreement outlining the above projects/initiatives has been signed by Mir Ghazanfar, Zhau Guobin – Executive Chairman of CPEC Council, and Senator Talhar Mehmood, 'member parliamentary committee on CPEC'.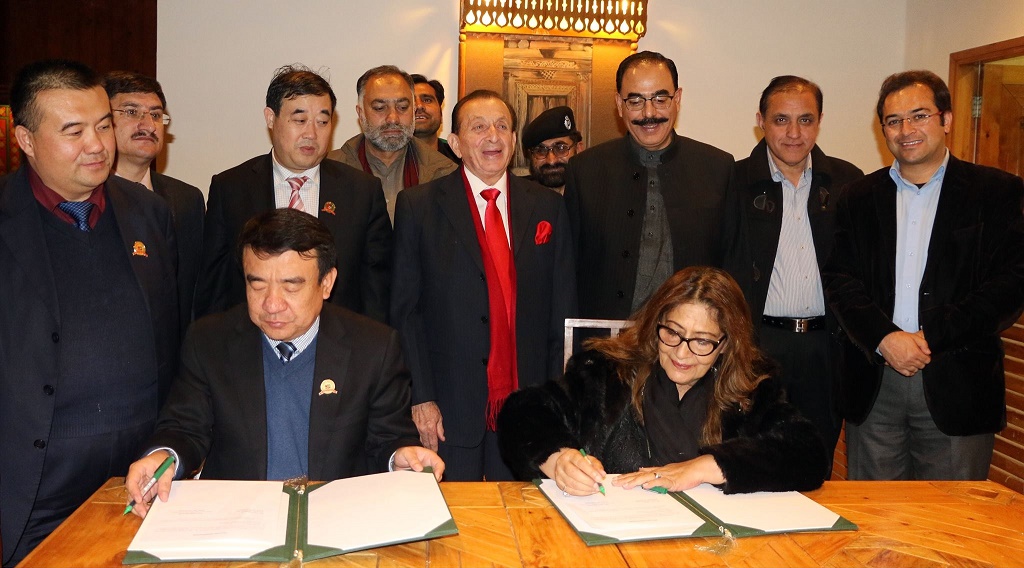 Another agreement signed by MLA Rani Atiqa Ghazanfar and Cao Yupin, Secretary General CPEC, in which initiatives like providing 10 busses to colleges, 10 ambulances and 'scholarships' have been listed.