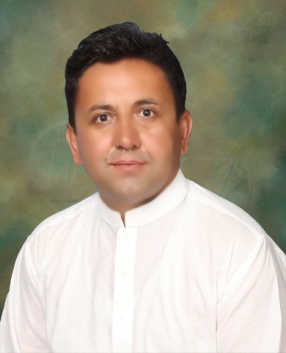 Muhammad Panah
Confucius is a new name, and topic, for me. I had neither heard much about him, nor read his philosophy during my years at school and college. However, Western famous thinkers and philosophers, Plato, Aristotle, Frederick Angeles, Jean-Jacques Rousseau, Machiavelli and others, are referred to, and taught, in various contexts during classes across Pakistan.
When the Karakurm International University (KIU)'s Hunza campus was inaugurated recently, someone spoke about opening a Confucius center, which made me curious and I disembarked in a literary journey to know about and understand the man behind the name. Here's what I learnt about him.
He was born in a low income family around 551 BC in China. His birth name was Kong Qiu. Other accounts of history say that Confucius was born into a royal family. Like the life histories or other famous and influential people of the ancient past, the details of his life are also debated and disputed, but it is generally agreed that Confucius was indeed born during a period of ideological crisis in China.
Confucius was a secular and humanist philosopher of his time. For that reason, he did not, ever, claim to have divine knowledge, or practice mysticism. He also did not preach any religion. Rather, he mentored the masses, asking them to work for prosperity of other human beings. His philosophy of love was based on the principle of "ren", or taking care of others.
His philosophy of education was based on six skills, i.e. "archery, calligraphy, computation, music, chariot-driving and ritual. To Confucius, the main objective of being an educator was to teach people to live with integrity. Through his teachings, he strove to resurrect the traditional values of benevolence, propriety and ritual in Chinese society."
His philosophy of politics was based on the concept of self-discipline. "He believed that a leader needed to exercise self-discipline in order to remain humble and treat his followers with compassion. In doing so, he would lead by positive example. According to Confucius, leaders could motivate their subjects to follow the law by teaching them virtue and the unifying force of ritual propriety."
Most of his teachings have been recorded in the form of an anthology called The Analects of Confucius. It contains brief passages that "present the words of Confucius and his disciples, describe Confucius as a man, and recount some of the events of his life. The Analects includes twenty books, each generally featuring a series of chapters that encompass quotes from Confucius, which were compiled by his disciples after his death."
He roamed across China of that time to study the society, observe the people, and draw conclusions. However, he believed to have said that none of the philosophies he preached, or practiced, were originally presented by him. He is thought to have said that he was merely reinterpreting ancient thoughts in a different manner, according to the needs of the time.
Below are some quotes from the Analects that would help explain some of the thoughts of Confucius, who, indeed, was a very significant thinker of his time:
Selections 
from
 the 
Confucian
 Analects On 
Government:
The
 Master
 said,
 "One
 who
 governs
 through
 virtue
 may
 be
 compared
 to
 the
 polestar,
which 
occupies 
its 
place 
while 
the 
host 
of
other 
stars 
pay 
homage
to
it."
Zilu
 asked 
how 
to
serve 
a 
ruler. 
The 
Master 
said,
"You 
may 
not 
deceive 
him, 
but you
 may
 stand
 up
 to 
him."
Confucius believed that "there was a basic order in the universe and a natural harmony linking man, nature, and the cosmos (heaven). He also held that man was by nature a social being, and that the natural order of the universe should be reflected in human relations. The family unit was seen as the primary social unit; relationships within the family were fundamental to all others and comprised three of the "five relationships" that were the models for all others: sovereign-subject; husband-wife; parent-child; elder brother-younger brother; friend-friend. In this hierarchy of social relations, each role had clearly defined duties; reciprocity or mutual responsibility between subordinate and superior was fundamental to the Confucian concept of human relations. The virtue of filial piety, or devotion of the child to his parents, was the foundation for all others. When extended to all human beings, it nurtured the highest virtue, humaneness ("ren" or "jen"), or the sense of relatedness to other persons."