Skardu: Bridge inaugurated in July 2016 collapses due to snowfall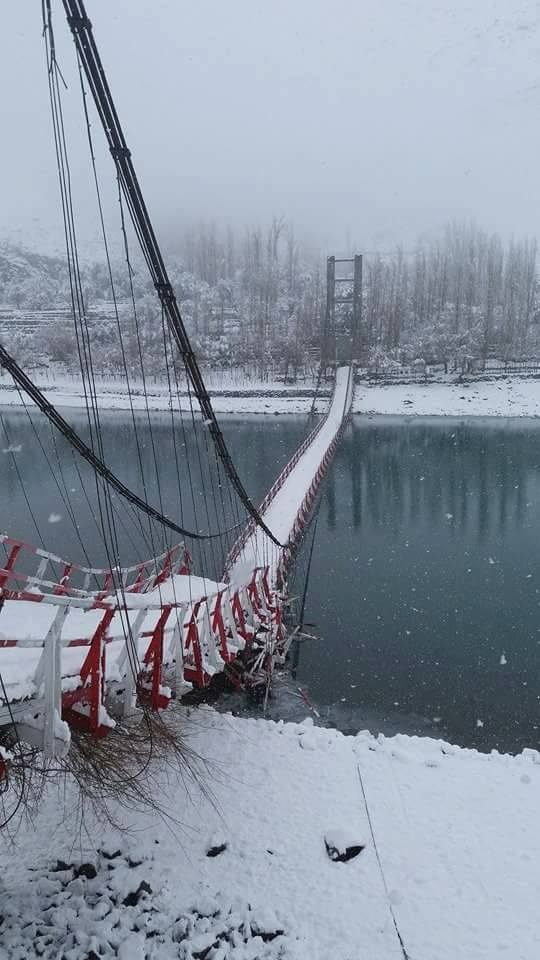 Skardu: A wooden suspension bridge collapsed today in the Mehdi Abad area of Skardu District during heavy snowfall. The bridge had been recently constructed and inaugurated in the month of July 2016 by Dr. Iqbal, Minister for Works. The collapsing of the bridge due to snowfall has raised questions about the quality of construction and technical expertise of the construction company.
It is pertinent to note that the bridge was constructed at a cost of 2 Crore 14 Lac rupees (20.14 million).
There are also reports of a suspension bridge collapsing in the Nar Shigar area.