Captured snow leopard freed in Khunjerav National Park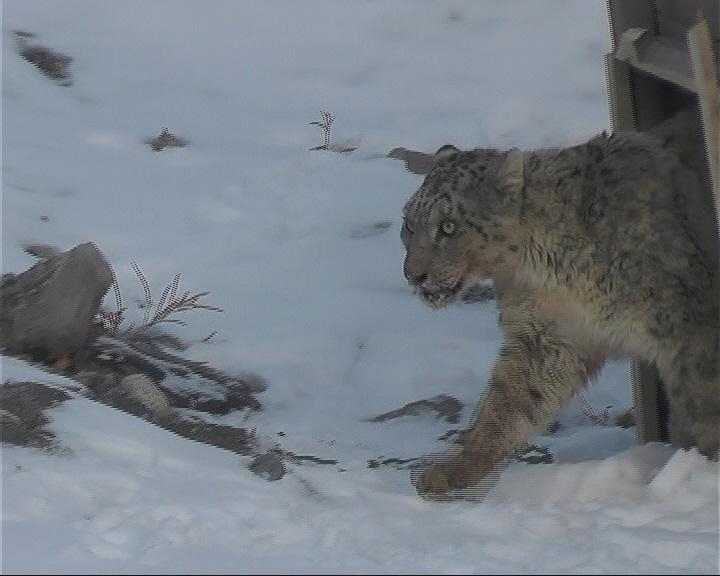 Gojal: Wildlife Department authorities on Friday released a snow leopard captured by residents of Misgar Valley. The nine year old snow leopard was released in the Khunjerav National Park located in Gojal Valley, Hunza.
The snow leopard had been captured by the locals while it was attacking livestock in the Misgar Valley. The locals said that the endangered beast had been visiting the village and attacking sheep and goats for almost a month.
The locals in Misgar Valley have demanded compensation from the authorities for the loss of livestock.