ZONG: Spreading visual pollution in Gilgit-Baltistan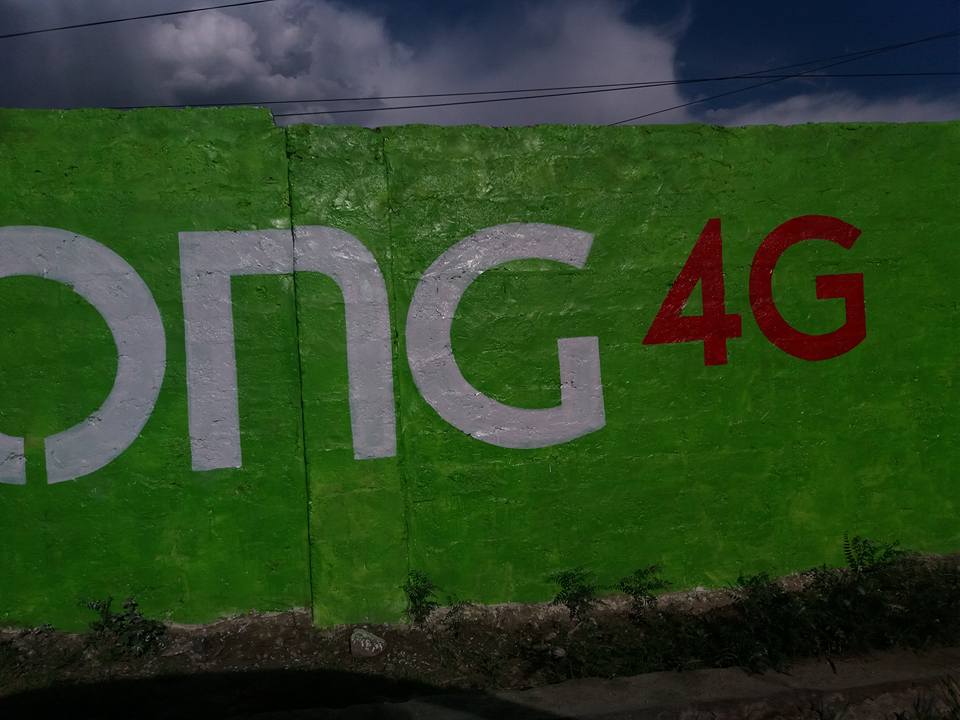 Zong Photos by Ejaz Karim
Gilgit: Cellular company ZONG has joined the advertisers who paint walls and mountains in Gilgit-Baltistan, damaging the natural beauty of the area, and spoiling the tourists' experience who come to the mountains to enjoy nature.
"The advertisers show complete disrespect towards the region's natural environment by brazenly painting walls and rocks. Instead of creating fondness for the brands, such tactics are damaging the company's' reputation", said Ahmad Ali, a university student belonging to Ghizer District.
He urged the government of Gilgit-Baltistan to enact laws and punish companies and individuals who indulge in damaging the region's natural beauty by installing huge billboards and painting walls.
Zakir Hussain, a businessman, agreed. "People don't come to the mountain areas to look at these brands and their cheap colours", he said. "The locals have kept the region clean and green for centuries, but that is now jeopardized because of the irresponsible corporations and politicians", he added.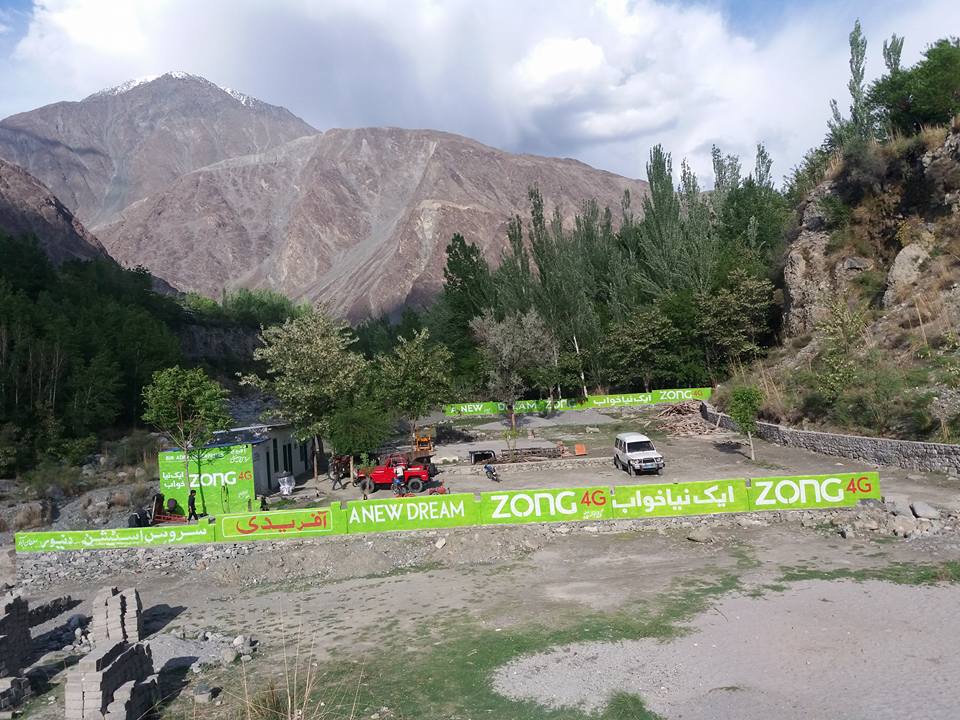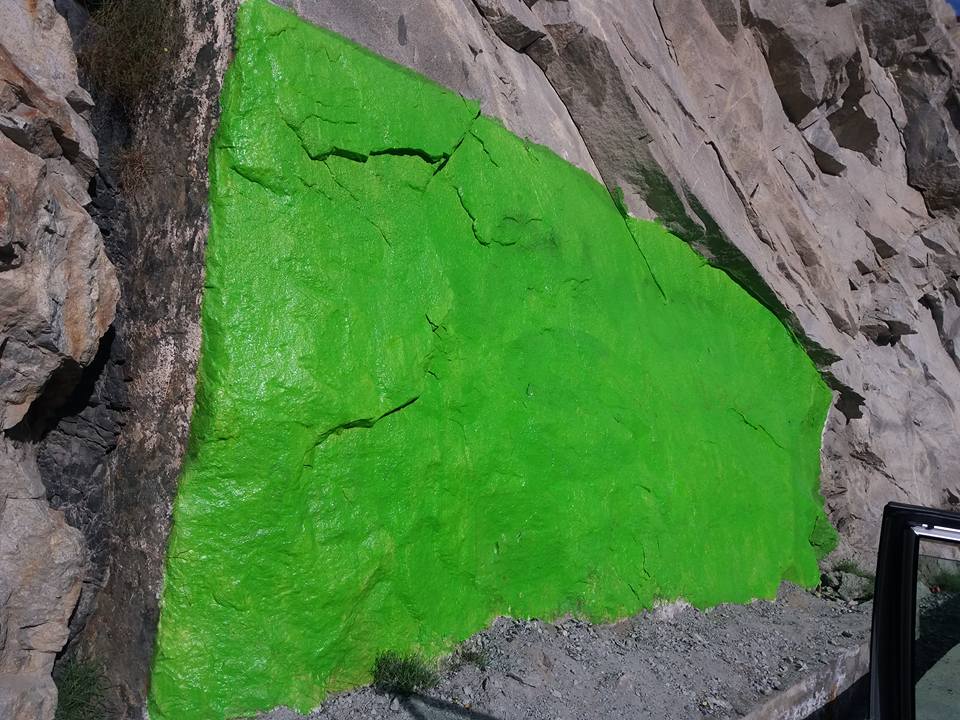 Other cellular networks, like Telenor, have also painted entire walls in different parts of the region.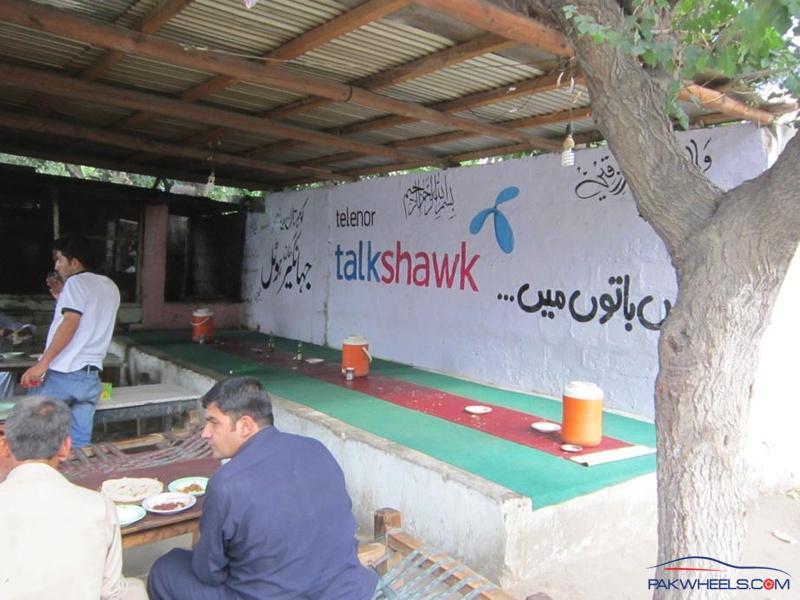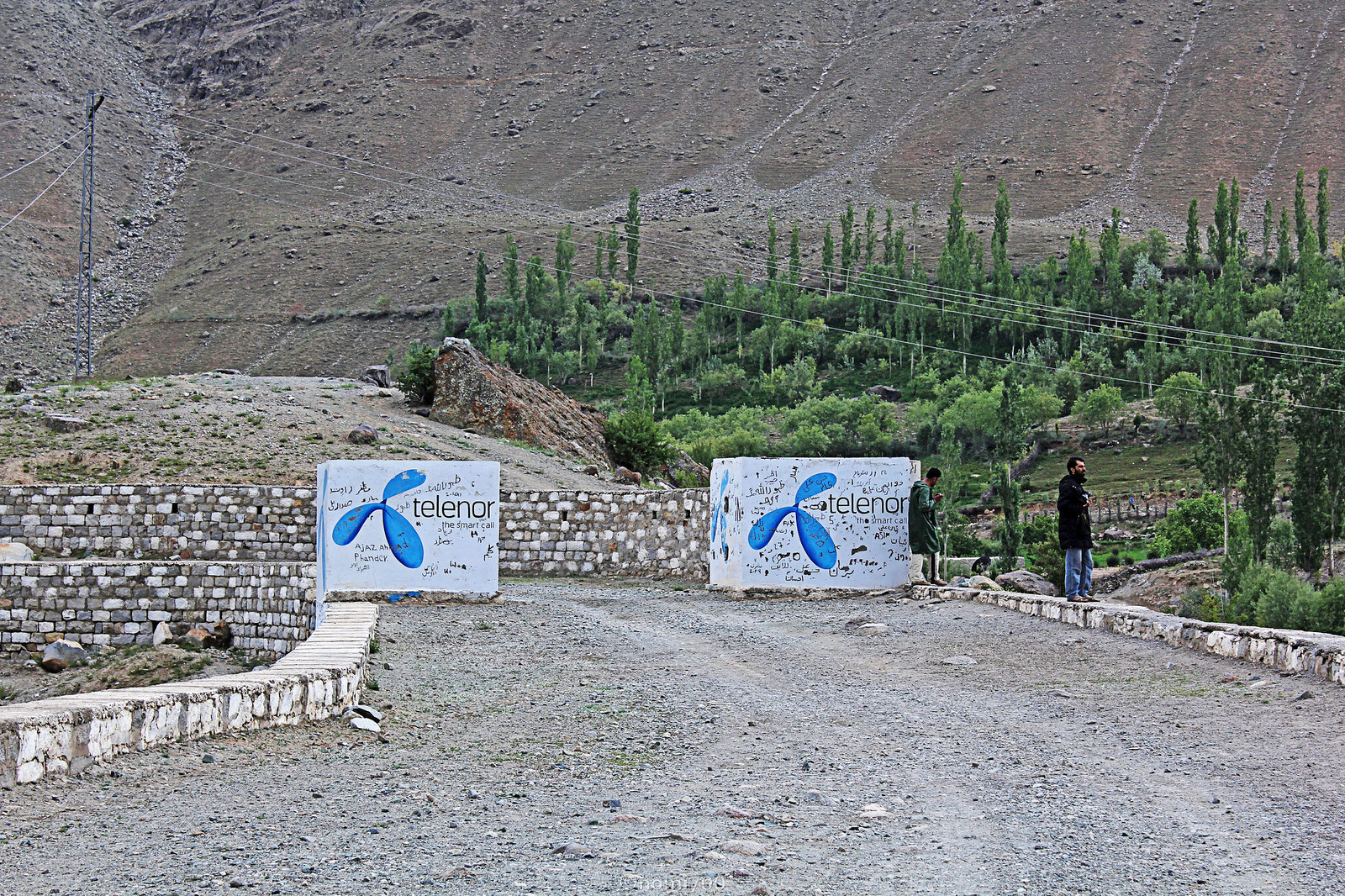 Also guilty of spreading visual pollution is Senator Talha Mehmood, whose name is painted on rocks across the length of the Karakoram Highway.