145 community members in Ishkoman sensitized about rights and issues of vulnerable children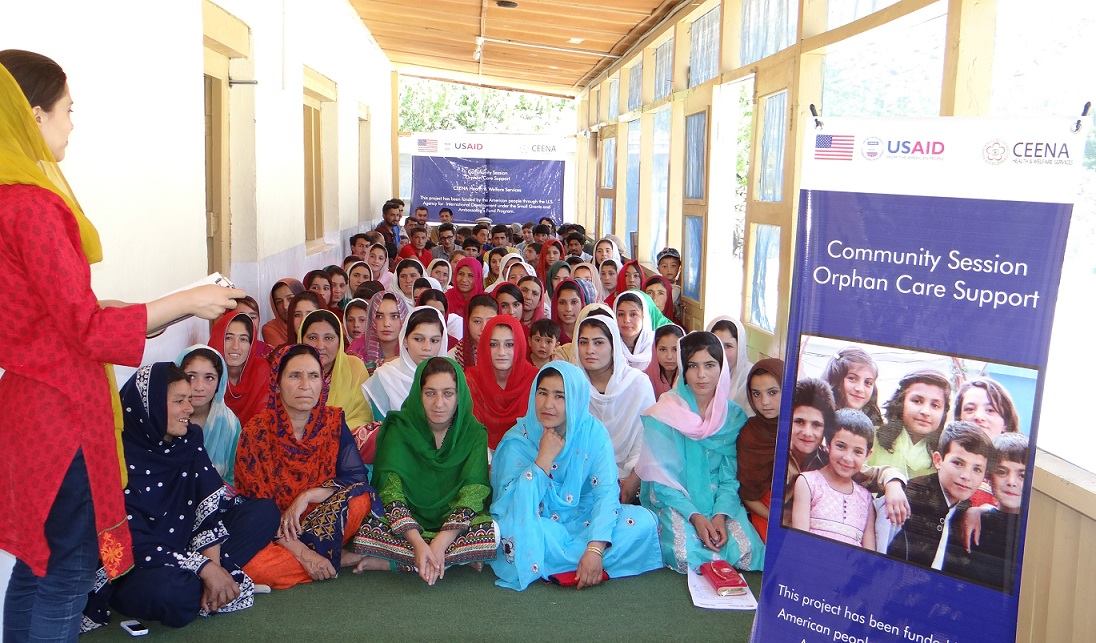 Gilgit, June 18: (PR) CEENA Health & Welfare Services conducted awareness raising sessions for communities in Ishkomen and Gulodas in the second phase of its campaign in district Ghizer under its project 'Orphan Care Support', supported by the USAID Small Grants & Ambassador's Fund Program. Around 145 Community members were sensitized to the rights and issues of vulnerable children.
Participants included men and women of all ages who were informed about the problems of children from ultra-poor families whom CEENA has been serving for more than two decades. A large number of the children supported by CEENA belong to district Ghizer.
Issues such as the impact of poverty on children's health, education and nutrition were discussed. The rising trend of suicide in young people in the district was also the focus of the session. The impact of stress and depression on young people's mental and psychological health was explained to the community. The roles of family, teachers, community leaders and health sector in providing a support system to a child or young person under stress were also discussed.
Community members also shared their concerns and the significant issues pertaining to children's education in their area, particularly the issue of affordability of quality education in the context of rising school fees.
CEENA will conduct six more such sessions in districts Ghizer, Gilgit and Hunza in the coming months as part of its campaign to raise awareness regarding children and adolescents' rights and problems in Gilgit-Baltistan. These sessions will serve to sensitize communities, strengthen linkages with Local Support Organizations and to provide opportunities for communities to share their concerns and feedback.