Passenger vehicle faces accident on Shimshal Road, all 13 people survive unscathed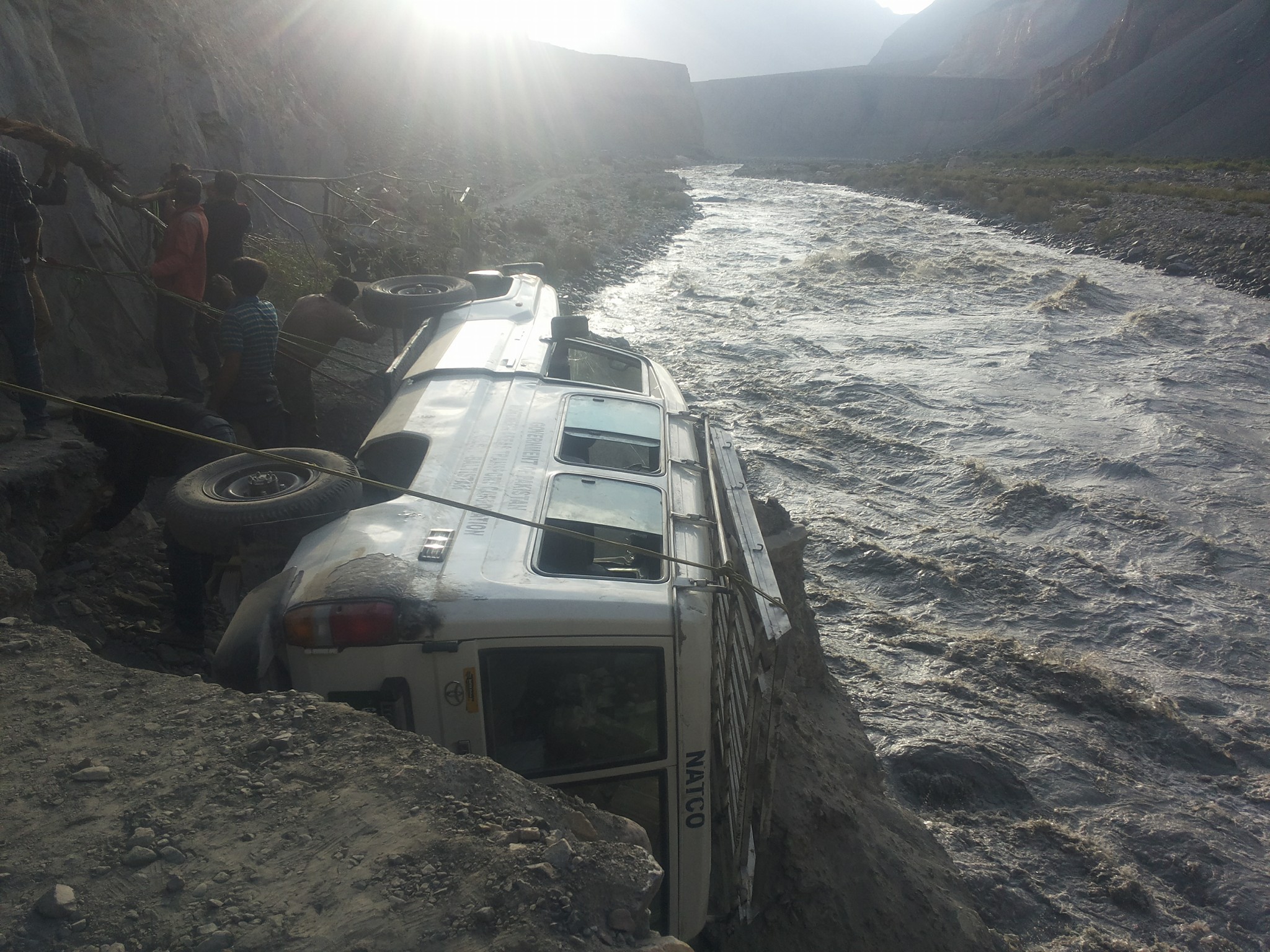 Hunza: A passenger vehicle moving from Aliabad to Shimshal Valley met an accident near the Shikar Juy area, local sources informed. The vehicle reportedly swerved off the unpaved road, and fell on its side, feet away from the raging Shimshal River.
Fortunately, all 13 people on board remained unhurt, miraculously. Had the vehicle fallen in the river, there could have been a tragedy, say locals.
At places, the Shimshal Road is thousands of feet above the riverbed. If a vehicle falls from such a height, the chances of survival will be very thin, Karam Ali, a traveler who visited Shimshal a couple of years ago told Pamir Times.
The people of Shimshal Valley, and thousands of tourists, have no option rather than traveling on a narrow and unpaved road constructed by the locals with help from AKRSP and the Government of Pakistan.
Before construction of the road, the residents of Shimshal walked for days on foot to reach other vehicles of the Gojal Valley. Since the construction of the present road, in October 2003, no major repair or widening work on the road has been carried out, forcing the locals to travel amid extreme dangers.
It is high time for the federal and provincial government to allocate resources for widening and black-topping of the Shimshal Road, enabling the locals to travel safely, while also enhancing tourism in the beautiful region.