347 members of the Ismaili Boys Scouts Association Gilgit take part in cleanliness drive
Gilgit: 347 Rovers, Boy Scouts and Shaheen Scouts from the Ismaili Boy Scouts Association Gilgit took part in a cleanliness drive in the regional capital.  They cleaned the streets in Gilgit city, and also raised awareness about the importance of cleanliness by talking to the people and informing them about the health hazards posed by garbage dumps and open drains.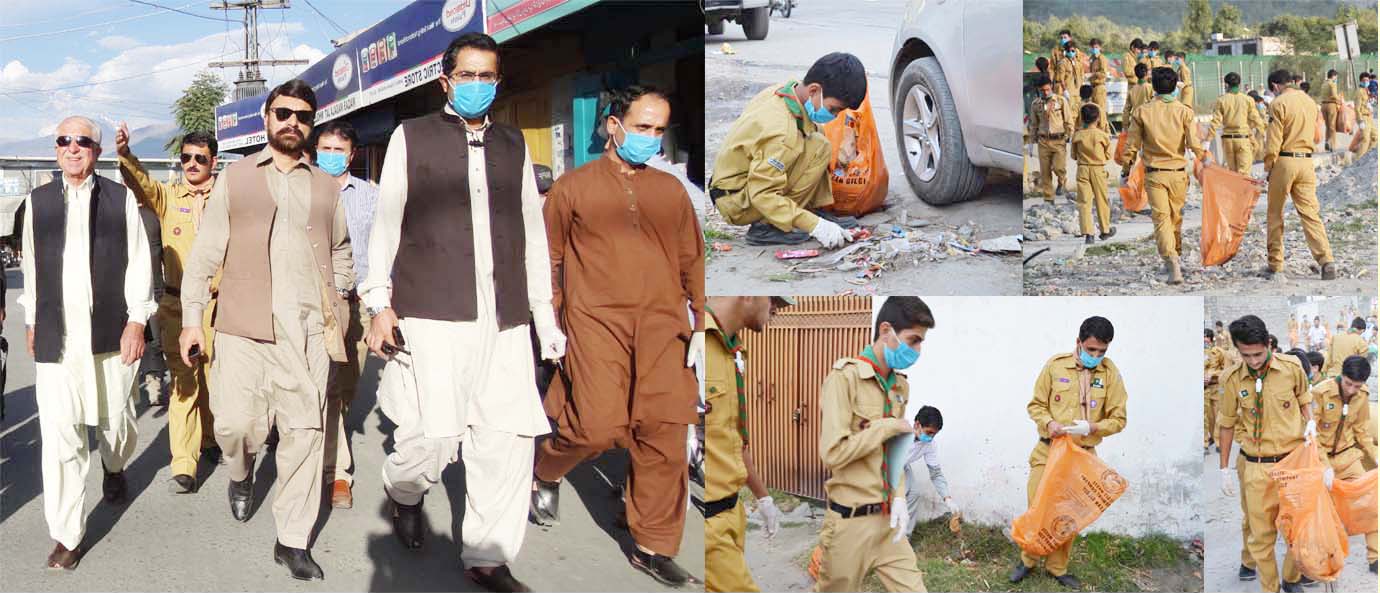 The cleanliness drive was conducted under the supervision of the district administration. The scouts cleaned streets through which the Muharram processions of Twelver Shia Muslims will pass in the coming days.
Addressing the scouts at the occasion, Assistant Commissioner Naveed Ahmad hailed them for taking part in the cleanliness drive, and hoped that they will continue similar good work in the future. He said that by cleaning the Muharram procession routes, the Ismaili Scouts have expressed goodwill and solidarity.
He said that keeping the area clean is the responsibility of each citizen. He thanked and appreciated the Scouts for raising awareness and collecting garbage from the streets of the city.
Shamsher Ali Khan, Secretary of the Ismaili Regional Council for Gilgit, said that cleanliness is the first step towards improvements in quality of life. He said that such drives should be regularly held in each and every ward of the Gilgit-Baltistan region.